This is a sponsored post written by me on behalf of Milo Wifi for SponsoredTweets. All opinions are 100% mine.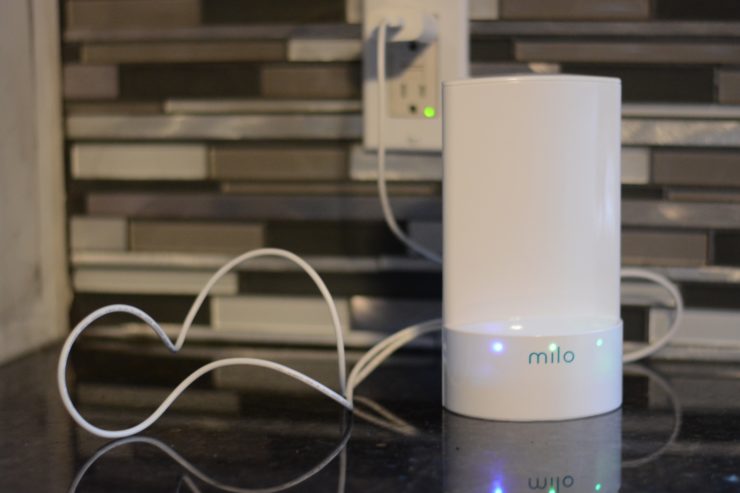 Internet speeds have been held back for several years, and setting up and connecting to the internet at home has become increasingly difficult. That's where Milo wants to make a difference. The Milo Wifi System is able to add coverage, reliability and flexibility to any existing Wi-Fi setup, and its simple setup process makes it a breeze to get it up and running.
Milo can be configured as its own Wi-Fi network, without the need of a router; or it can be configured as an addition to your existing router and network. Adding Milo to your existing network will allow your Wi-Fi network to reach farther and faster. It does this using a feature called SmartSeek which constantly checks your connections and adjusts them to give improved performance.
When I setup Milo, I used the recommended configuration of adding it onto my additional router. I saw increased speeds from areas in my house that normally take long to load webpages. Using Milo I've seen about a 20-30% improvement from both uploading and downloading speeds.
While the increased speeds have been nice, the biggest benefit of adding Milo into my network has been the increased reliability. Before, my internet while playing Overwatch would suffer with small dips and random lagging every so often. It was enough that I'd have to reset my router every few days. This problem affects many gamers, whose unreliable connections to the internet have caused countless losses and have resulted in thousands of online casualties. But once I connected Milo, my internet has become significantly more reliable, and my lagging and disconnects have essentially ceased fully.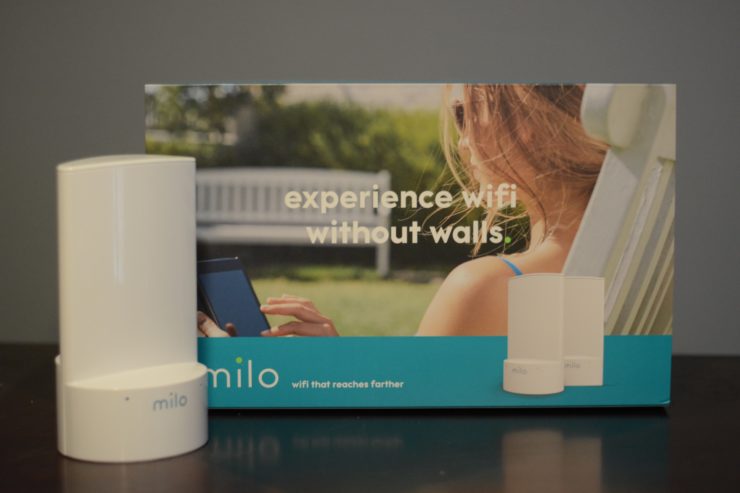 Along with the increased reliability, I love the improvement in range I've begun to see. My living room had been a very weak area for my network to reach, causing our Smart TV to stop and buffer several times while watching Netflix, but by putting the additional unit in the kitchen between the living room and the computer room (with the router), Netflix has been loading movies significantly faster and without breaks to buffer. By having Milo extend my network, I'm able to use my fast Wi-Fi throughout my house, instead of hitting dead spots where my internet feels like it came from 1996.
Milo comes with one base unit as well as, either 1 or 2 additional units depending on the size of your home and the needs of its users. A 2-pack will work well for Wi-Fi networks up to 2,000 sq. ft., and a 3-pack will work well on Wi-Fi networks up to 4,000 sq. ft. And setting up Milo is incredibly easy, simply connect the base unit to either your modem, or existing router (depending on which way you chose to use Milo) power up the additional unit(s) and configure the network using the Milo Wi-Fi app.
It's available for $129 and $189 for the 2-pack or 3-pack respectively. Overall, adding Milo to your existing network is a good solution for anyone who feels like their network has been a little too unreliable, or could stand to have better range.
[ Milo Wifi ]