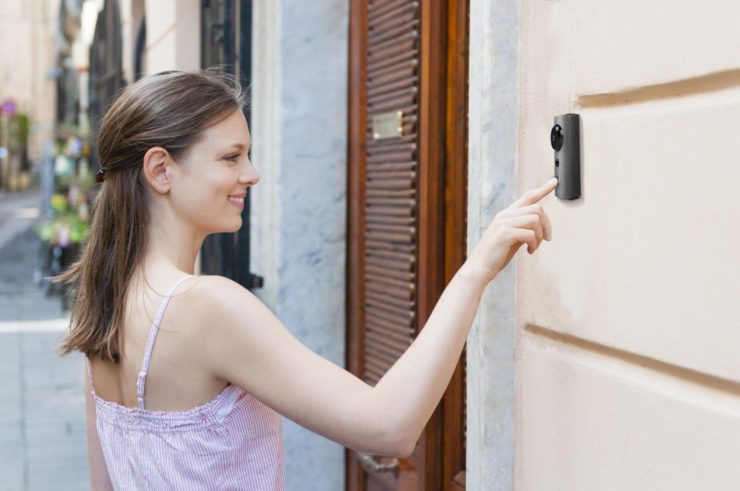 Wi-Fi doorbells are handy. You don't need to go to your door to tell expected visitors that they can already come in. You're obviously using your doorbell like this, but there are other cool things that you can do with your Wi-Fi Doorbell. Here are some.
Take deliveries for you when you're out

If you're expecting a package, but you're not home, you can leverage technology. When the delivery guy shows up on your live video feed, remotely open your doorlock and ask him to leave the package inside your door.

The August Video Doorbell in tandem with the August Smart Lock can do this trick seamlessly.

Shoo away burglars — even when nobody's home

Most doorbells have a motion alert feature that lets you see who's at your door and a two-way audio for communication. Let sketchy people who are snooping around your door think that you're home and drive them away.

The Zmodo Torch Pro will play this role nicely, especially when burglars come at night to your empty home. You can remotely switch on the light that comes with the doorbell and talk to them. Plus, you get a snapshot alert of the person at your front door the moment motion is detected.

Immortalize your pranks or surprises.

Use the doorbell to record priceless moments like welcoming your dog after being gone for a few days or trolling your wife by lipsyncing to Zayn's PillowTalk like what one guy on YouTube did.

If cloud recording is one of your priorities, the Ring Doorbell Pro is the one to go with. It also lets you easily store and share video footages.
There you go. Have fun with your doorbell of choice!