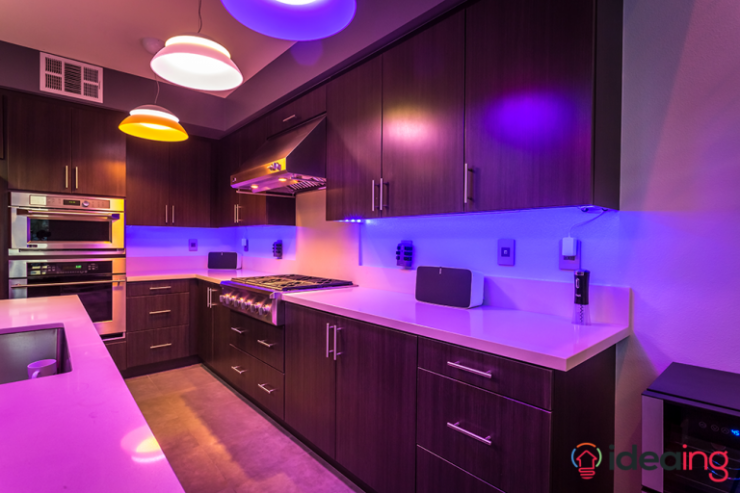 Philips Hue Lights have been smart home favorites because they're easy-to-use and they make your home beautiful in a click of a switch (or at the command of your voice)!
The lightstrips are the variety which is the most interesting because you can play with light in ways that you can never do with the good old bulbs. We've rounded up a few reasons why you'll want to have the Philips Lightstrips as your home decor from now on.
They give your home an instant (sometimes, unconventional) makeover.

A little light here and there and your home will look like a set from a sci-fi movie or, if done elegantly, a cozy space from a posh hotel. A neon blue light outline underneath your bed. Color wash on your walls. Lit-up stairs for home parties.

The magnitude of a lightstrip's effect is huge, yet the effort that it takes in installing one is nothing to worry about.

It also doesn't matter what your current decor or home style is. The lightstrips is capable of projecting over 16 million colors and a thousand shades of white.

They're low maintenance.

First, the lights are LEDs. We all know how efficient and long-lasting they are. They consume little power and can last for as long as 50,000 hours or 5.7 years. That is, if you left them on for the whole 24 hours. They can even last longer if you use them for a few hours per day.

When it comes to cleaning, all you need is just a cloth to get the dust off. Compare cleaning the lightstrips to a chandelier or an intricate piece of furniture. You get the picture, right?

Functionality-wise, they deliver.

The Philip Lighstrips ain't just pretty to look at. They can be smart too. Switch them on remotely before you get home or ask Siri to set them to a party mood. You can even make them pulse with the beat. Or create an IFTTT recipe to flash your football team's colors everytime they score.
There you have it. For convenience and effortless style, it's wise go for the Philips Lightstrips. We also got more ideas on how to use it at your own home.