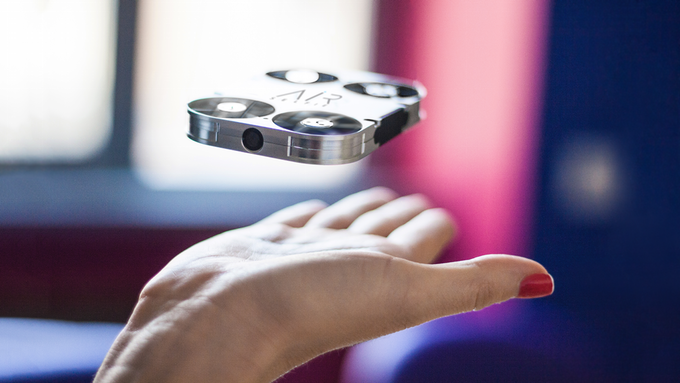 Look, like it or hate it, the selfie is here to stay. And while you may have tried to up your game with the use of a selfie stick, you're going to feel pretty "little league" when you see what the AirSelfie can do. It's a tiny drone designed specifically to take selfies. How? It's small enough that it fits inside a cellphone case. This means that whenever the fancy takes you, you just have to slide it out of the case and let it fly up to 20 meters (66 feet) away, where a 5MP camera will be able to take pictures of you and store it in its 4GB internal memory. The drone is also able to record HD-quality footage. There are three flight modes, with the simplest being "Selfie Mode"; presumably this means it'll just park itself at a distance and take pics. The purpose-built case comes with its own battery, so it'll charge the drone when not in use, giving it a 3 minute flight time.
Compatible smartphones include the iPhone 6, 6s, 7, 7 Plus, Huawei P9, Google Pixel and Samsung Galaxy S7 Edge. For those without a compatible phone, a separate power bank is available that can be used to charge the drone up to 20 times. It also sports a Micro-USB port that can be used for charging.
It's currently undergoing some crowdfunding, with a €179 (US$189) pledge securing you a drone, a phone cover and a Micro USB cable. Shipping is slated for March 2017.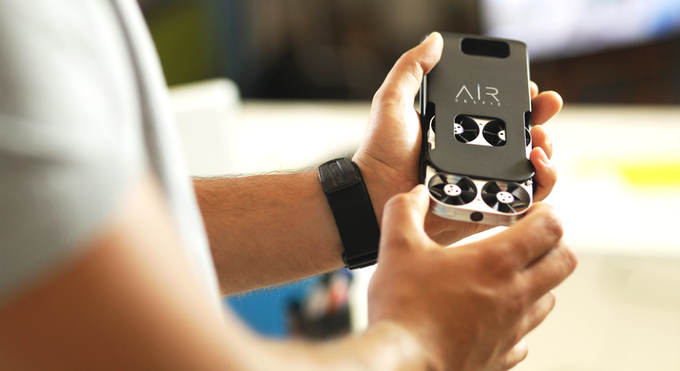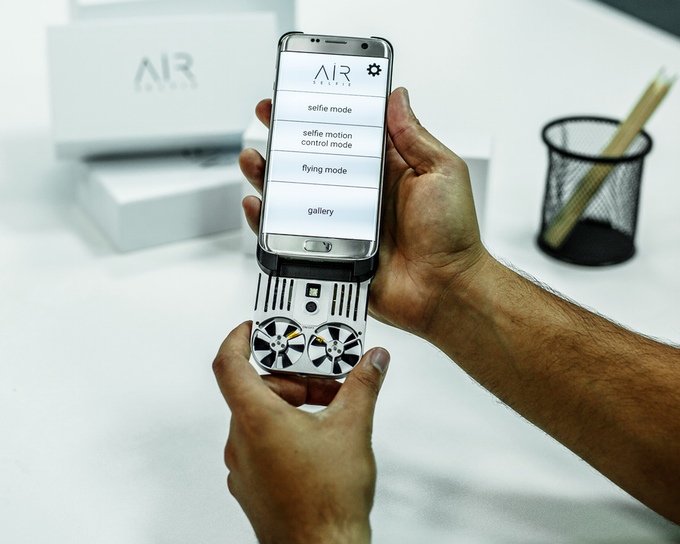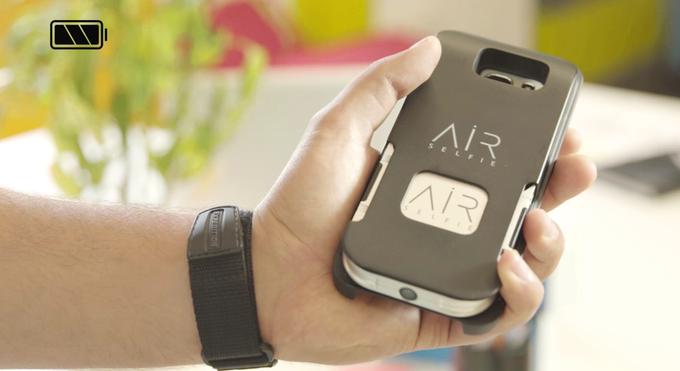 [ Project Page ]