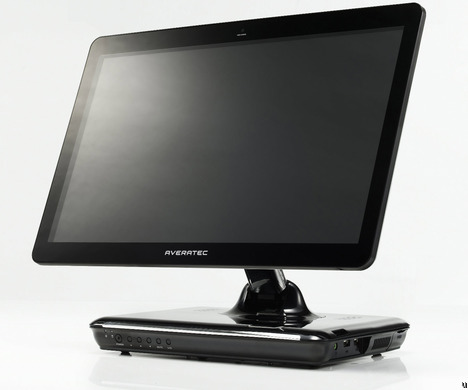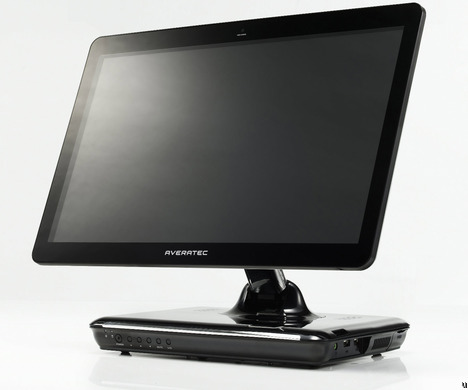 By Chris Scott Barr
Ever since Apple popularized the all-in-one computer other companies have attempted to recreate its success. So far none have managed to create such a stir, though a few models have done well. Every now and then I see one that just looks like the company half-assed it. In that spirit, I give you the Averatec D1133.

Am I the only one that thinks they simply took a laptop, removed the screen and set a slightly larger one on top? Heck, it even looks like a rather bulky laptop base. Now you've got a computer that looks like a laptop, feels like a laptop, but isn't portable like a laptop. Great. Well if you don't mind the odd appearance, here are the specs for the D1133:
AMD Athlon X2 1.5Ghz
18.4″ display (1680×945, 16:9) with 1.3 Megapixel webcam
2GB RAM, 250GB HDD, DVD drive
USB 2 (4), eSATA (1), Audio in/out, 10/100 Ethernet, DVI, 4:1 flash reader, WIFI-G
ATI Radeon HD 3200 GPU
Vista Home Basic
No word yet on pricing or availability.