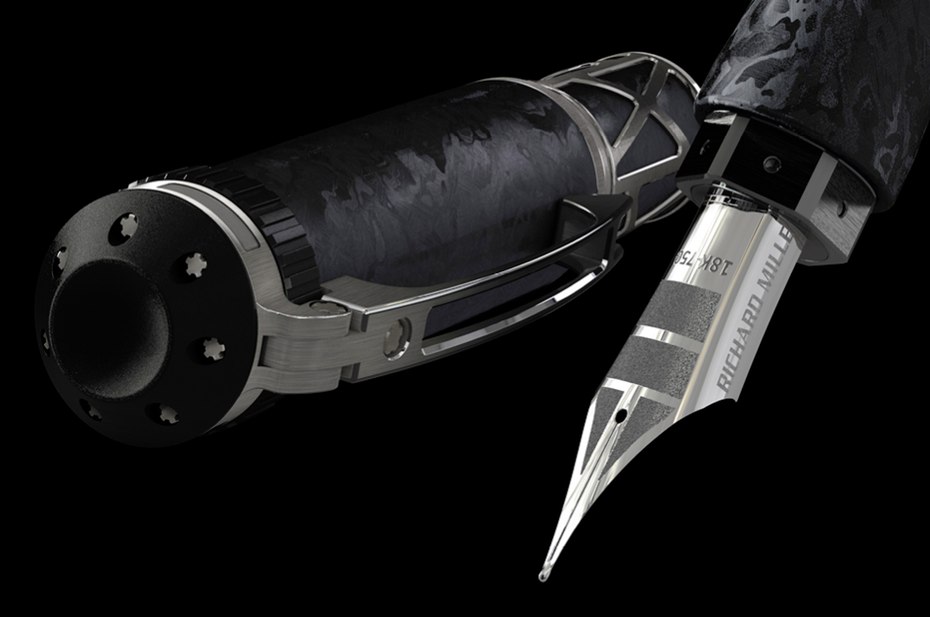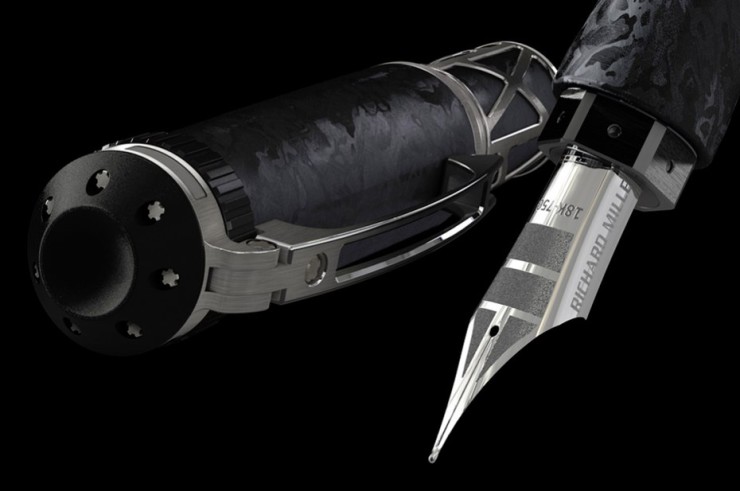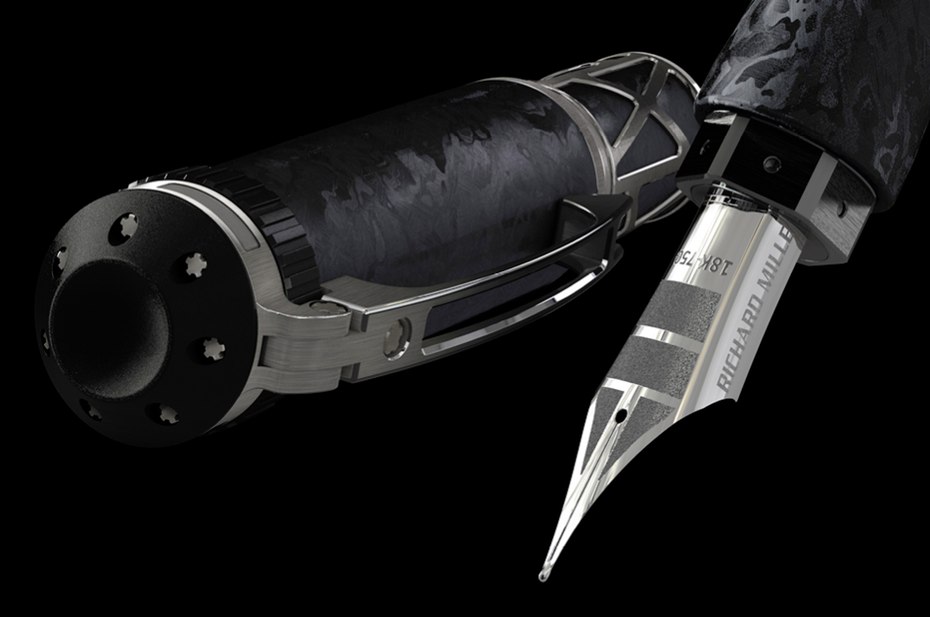 We're used to seeing Swiss watches fetching six figures and more, but it's the first time we come across a fountain pen created like a precision, luxury watch. The Richard Mille RMS05 is a work of art, for sure, but it's also a marvel of mechanical engineering, like most sophisticated luxury watches.
According to Richard Mille, it took the Swiss watchmaking company four years to develop the RMS05, which incorporates a mechanical movement on par with an RM watch calibre. The Grade 5 titanium, 12-jewel movement sits inside a barrel of NTPT (North Thin Ply Technology) carbon, which is a laminate of thousands of parallel layers measuring less than 30 microns thick. The layers are built up out of resin-impregnated carbon fibers that are woven on a special machine that modifies the direction of the weft between layers by 45°, then heated to 120° C (248° F) at a pressure of 6 bars to create a distinct pattern before moving on to a CNC machine for forming.
Other components are PVD treated and micro-blasted, while the gears are Rhodium plated. The baseplate on which the mechanism sits is electroplasma treated, and the entire thing is visible thanks to a pair of 1800 Vickers sapphire crystals with antiglare treatment.
But, it's a fountain pen. There's a fancy mechanism inside, sure, but… what does it do?
It extends the hand-polished 18K white-gold nib automatically from the barrel at the press of a button. That may seem simple in a world of retractable ballpoints, but Mille wanted the action to be smooth and precise, and hence the mechanism, which is regulated by a recoil-type escapement to keep the speed of extension under control.
So there you have it. $105,000, and you have yourself the fanciest pen money can buy. Well, probably not, but it's the fanciest we've come across so far.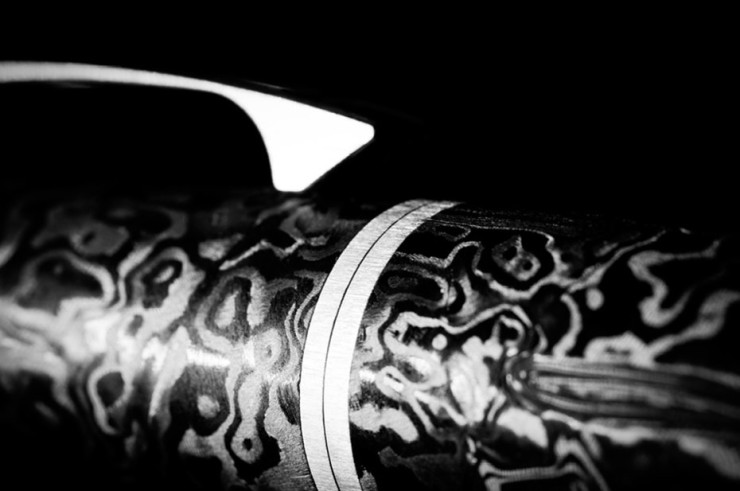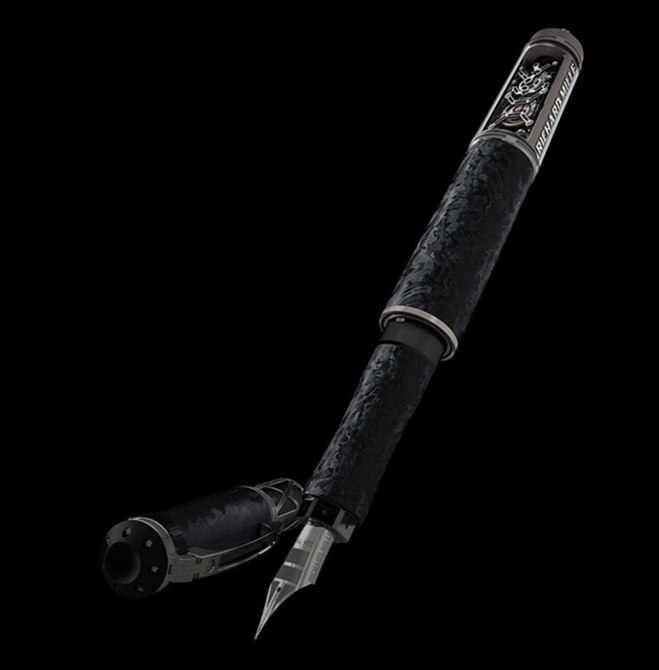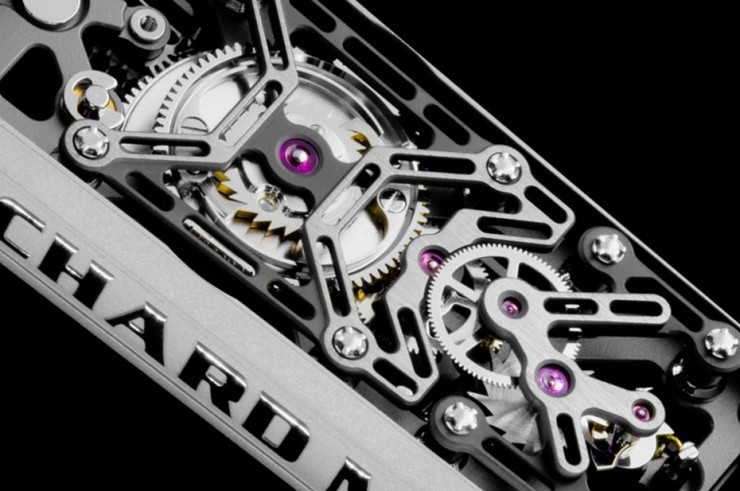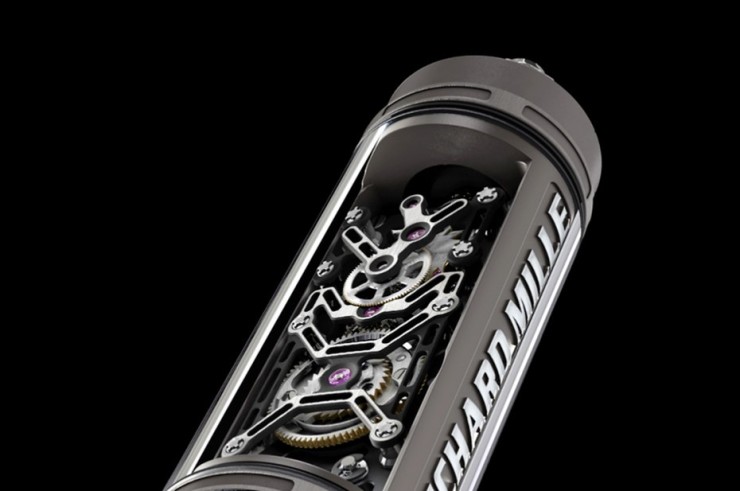 [ Product Page ] VIA [ Gizmag ]