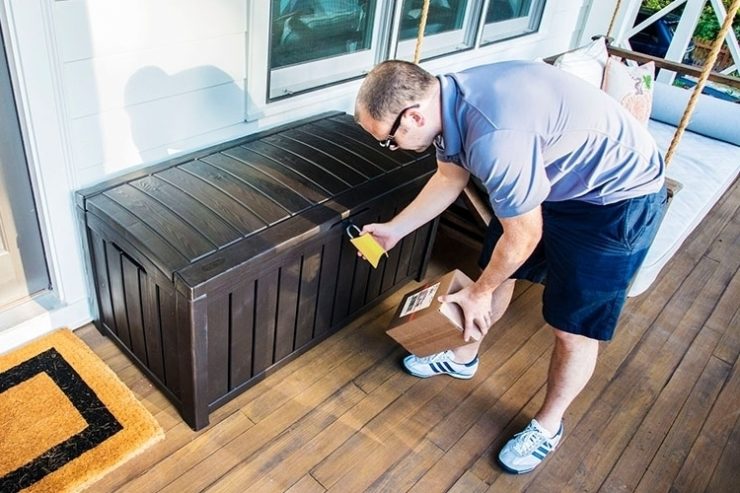 So Amazon Key sounds like fun, right? I mean, even lawyers are getting in on the fun times being had over at Amazon. But there's a better solution than giving a delivery driver temporary access to your house.
It's called the BoxLock and it's a smart padlock that allows delivery drivers to safety store your packages without giving them freedom to scope out your valuables, depending on how much you value your garden gnomes. The padlock only opens when it's used to scan the barcode of the arriving package, then it'll open and give access to whatever storage box you want the delivery guy to use.
It's on Kickstarter now for $129, and while it's better than putting your faith in Amazon Key, I think I have an easier (and cheaper) solution.
Just leave an open padlock attached to the storage trunk and tell the delivery guy to lock it once he puts the packages in. Packages are safe, no one else has access. Genius, right? It's almost like package delivery isn't rocket science.
[ CoolThings ]