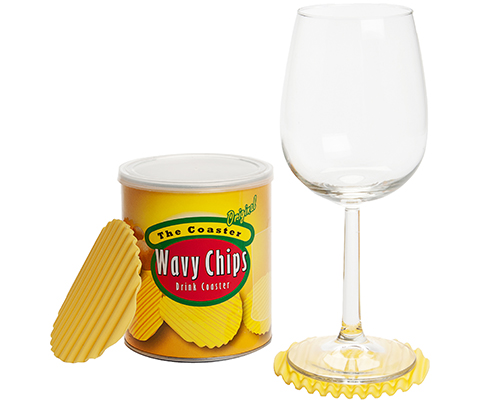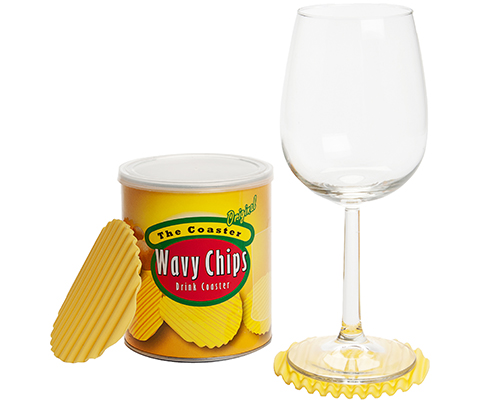 Go for prevention instead of the cure. Not that water rings are a disease, but they eventually become a pain to clean up once you've left them on your coffee table long enough. Prevention has always been to grab a coaster and set it down onto the table before you put your glass down. It's natural for people to forget (or be too lazy to get up and get one from the kitchen), so the solution comes in this little can.
It's the coaster of Wavy Chips, and you'll find a stack of coasters instead of potato chips inside this little canister. Go get your Pringles elsewhere because this can holds nothing but coasters. The quirky packaging lets you leave it right on the table, so it's within reach anytime anyone needs one.
A can of four wavy chips coasters is priced at $12.99.
[ Product Page ] VIA [ Holy Cool ]