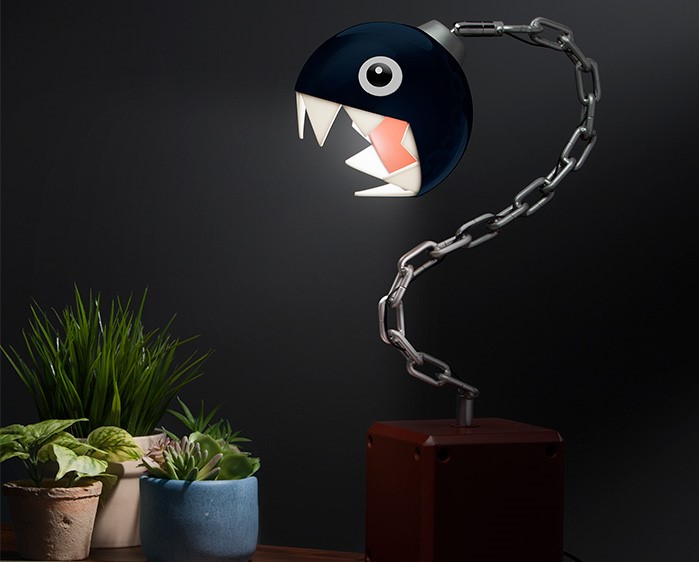 Remember World 1 on Super Mario 64? Bob-Omb Battlefield? Man, when I was a kid, I used to be so afraid of the Chain-Chomp that would jump at you and make that barking noise, those were the days.
Anyway, relive those memories with the Chain-Chomp desktop lamp. Its adjustable head will allow some degree of movement, though the chain itself doesn't move as it's welded steel. The lamp also has a 60 lumens LED, which'll light up that last-minute homework with much more natural light than a traditional lamp. "Wow, I can really see my procrastination."
The Chain Chomp Lamp is available for $50, and will begin shipping in mid-December.