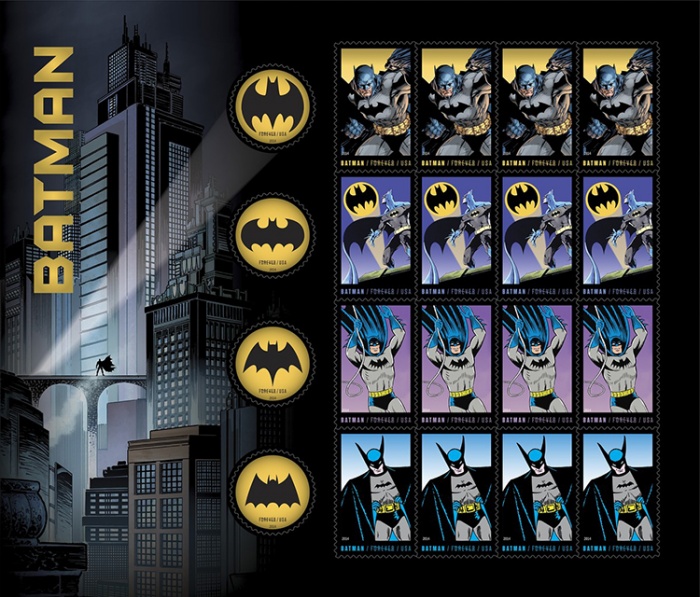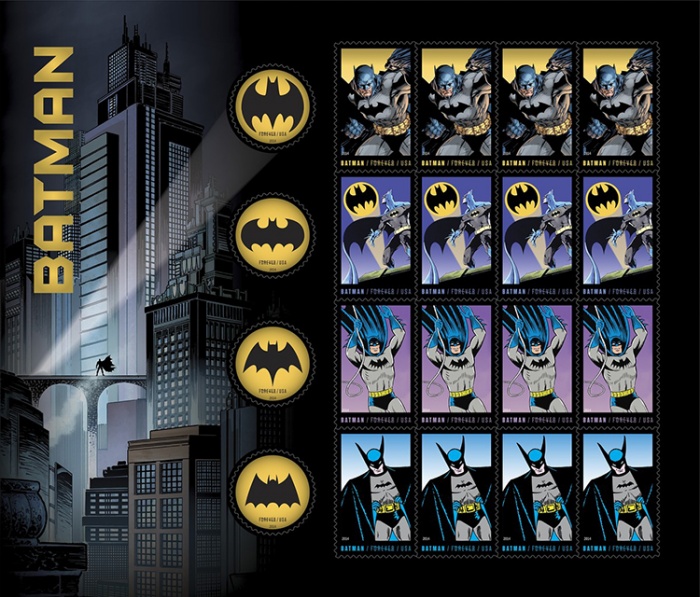 The Dark Knight is everywhere, stopping the bad guys and keeping the peace in the city. After seventy-five years, he's even helping get your mail delivered since you can find him in action on your envelope. Okay, so I'm not sure if anyone will actually use the stamps to mail out a letter since they're collectibles, but Bruce Wayne is so awesome, he probably won't mind being stuck in the mailroom if it's for the good of mankind.
For Batman's 75th anniversary, the US Postal Service has released commemorative stamps featuring none other than the Dark Knight. Each sheet of 20 stamps comes with eight different designs, from Batman in action to his signature poses.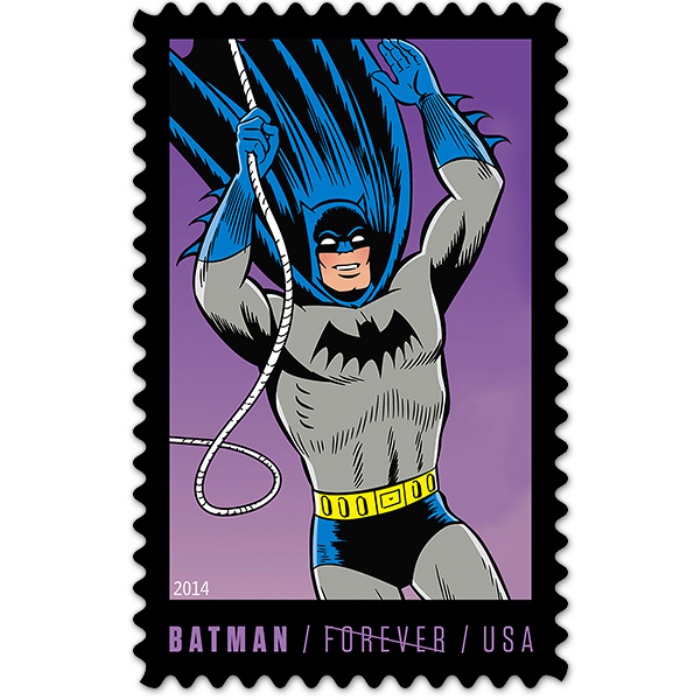 For 75 years, Batman has protected Gotham City from the forces of evil. Since his debut, he has become one of the most iconic super heroes in history. This year, the U.S. Postal Service® chronicles the evolution of the character, from his origins to present day.
You can buy them at the USPS Store for $9.80.
[ Product Page ] VIA [ Boing Boing ]