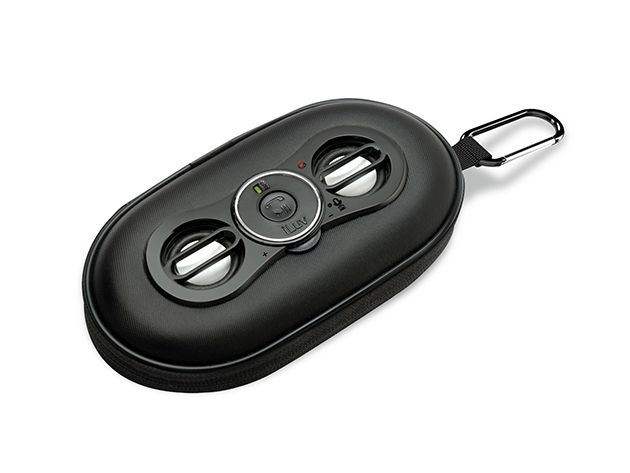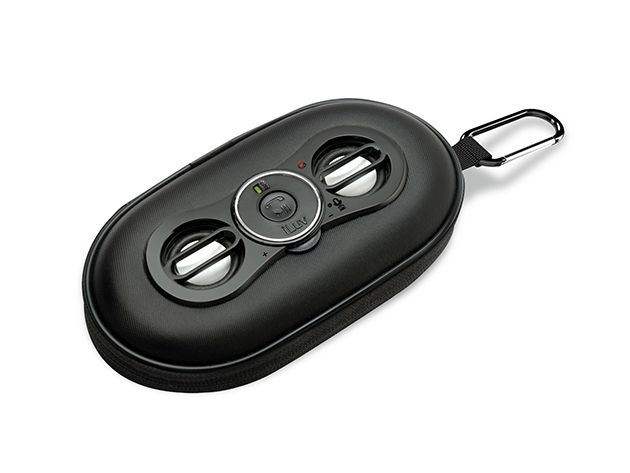 The Smashbox Pro Portable Speaker is an interesting device. It's partway case, partway speaker, and sort of a little bit of both. You put your phone in there, plug the 3.5mm jack in, and close the case. The external speakers will blast your music, while the whole thing protects your phone.
Keep the music flowing, the adventures rolling, and your phone pristine along the way with this portable speaker case. Safely slip your phone inside and use the handy external controls to take calls and play tunes. SmashBox conveniently clips to your belt, backpack, bike, etc., and will protect your device through rain or shine.

– Built-in microphone for hands-free speakerphone capability
– High-quality stereo
– Convenient external controls (power, play/pause & volume)
– Secure zipper closure to safely enclose your smartphone
– Portable design including hanging clip, carabiner & Velcro straps
The best part is the price. It's pretty inexpensive to start with, at $15. But with today's deal you only have to pay $12.99!