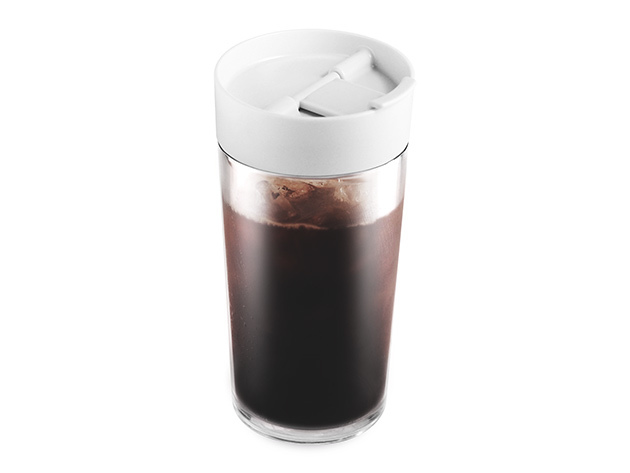 Coffee is meant to be made and served hot, right? Well, not necessarily it turns out. There's a whole host of people who believe cold brew coffees are superior in flavour, but making one requires a little patience and some equipment. The Dripo 2-in-1 Cold Brew Coffee Maker lets you do just that.
Just not that into hot coffee? Dripo is the slow drip cold brew coffee machine of your dreams. This handy 2-in-1 device is a great addition to your kitchen, but is also super portable to give you the perfect cuppa on the go. It's easy: Add coffee grounds and filter to the coffee section, add cold water to the top section, assemble, and you've got fresh cold brew just 2 hours later.

– Make delicious cold brew anywhere in 3 simple steps
– Enjoy superior flavor in your slow drip coffee, extracting the natural aromatic flavors
– Disassemble & clean w/ ease
– Pack up & carry anywhere while taking up hardly any space in your bag
Know anyone in your life that'd get a kick out of trying some cold brew coffee? At $28.95, it's the perfect price point for a Christmas gift. And it's shipped, as usual, for free.