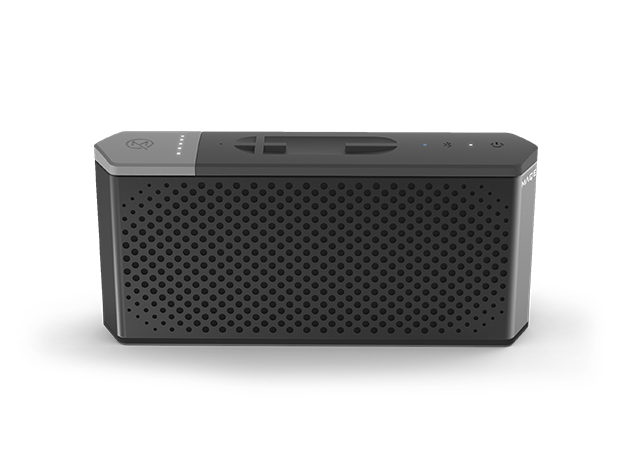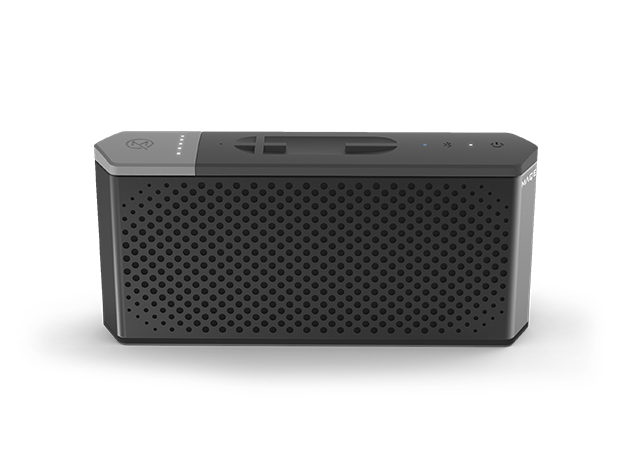 You're looking at the Soundjump Bluetooth Speaker. It comes with a removable 6,000 mAh power bank and lets you sneeze tunes out for up to 20 hours.
Next time you take a trip or go for a hike, make room in your bag for the Soundjump Bluetooth Speaker. This powerful, portable Bluetooth speaker is equipped with dual custom 45mm full range drivers to deliver incredible sound, wherever you are. Better yet, with a removable battery to use as an on-the-go powerbank, you can listen for longer without recharging.

– Listen on the move for longer w/ Bluetooth technology, plus a removable, rechargeable battery
– Enjoy your music for up to 20 hours
– Charge your other devices w/ the removable battery when not hooked up w/ the Soundjump
– Answer calls w/ the built-in speakerphone
Normally $149.99, it's $104.99 after today's deal. Shipped, of course, for free.