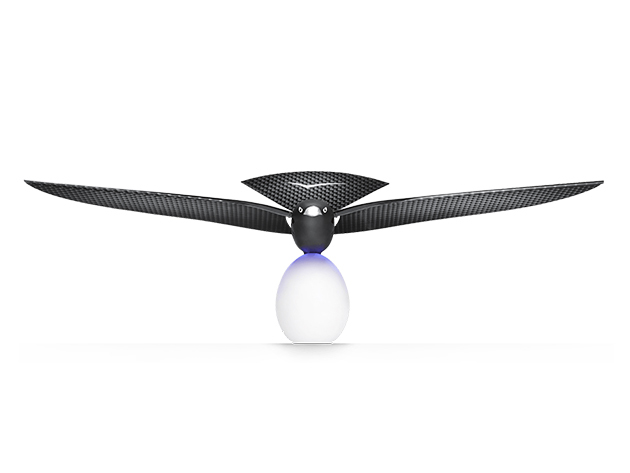 Why should quadcopter drones have all the fun? It turns out there's a whole bunch of different types of drones you an fly, and the Bionic Bird: The Furtive Drone is one of the better looking and more intriguing ones.
It's a bird! It's a plane! It's a full-featured drone that look exactly like a bird. This biomimetic drone is so convincing, you're going to want to keep it away from your pets. A remarkable piece of engineering, the Bionic Bird undergoes such strict quality controls that each bird is built like a prototype, designed to be expertly controlled directly from your smartphone.

– Perch & charge your Bionic Bird in just 12 minutes on the portable egg
– Recharge your bird about 12 times on a single egg charge
– Pilot the bird w/ your smartphone
– Fly w/ total control indoors or outside at speeds of up to 20 km/h
It looks pretty awesome and is priced fairly reasonably, at $99.95, down from $150.