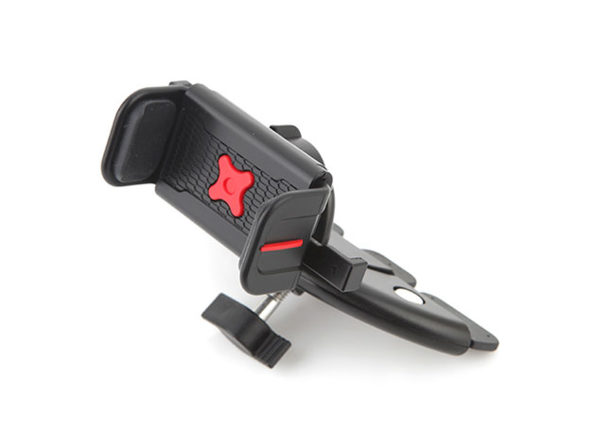 Look, you're going to need a car mount. It's been long enough that the laws banning cellphone use while driving have been passed and it's pretty clear that you need a mount. The ExoMount CD Car Mount is as good as they get, and today there's a good deal on it.
More and more states are passing laws prohibiting holding phones while driving, making car mounts all the more necessary. Your GPS just isn't something you're all that likely to give up, and sometimes you really do have to make calls while driving. Solution: The ExoMount hooks easily into your car's CD player giving you a central, visible location for your phone while you're driving, without having to occupy your hands. Plus, its 360° rotation lets you orient it any way that works for you.

Runner-up in The Wirecutter's Best Smartphone Car Mounts

– Hooks up through your car's CD player for a central view
– Installs easily w/ simple one touch mounting technology
– Rotates 360° to let you set the orientation that works best for you
– Compatible w/ all phones measuring 3.5″ – 5.8″, which includes all iPhones, Samsung phones, & most others
Normally $29.95, with today's deal you'll only pay $19.99.