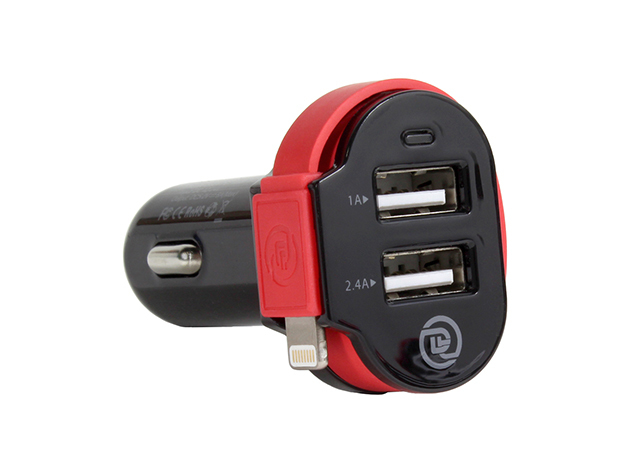 Gone are the days where you and your significant other argue over who gets to charge their mobile device in the car. For just $23, you can get the ChargeIt! Dual-Output Car Charger and both of you can top up your devices without arguing.
Texting, FaceTime, Angry Birds, Instagram—all these seemingly harmless activities are sadly a drain on your mobile device's battery. Even with just a quick commute, you can juice up two mobile devices at once with ChargeIt!. This speedy charging gadget plugs straight into your car so you'll never forget it at home, and never run out of battery on the road again.

– Safeguards your devices w/ overload protection
– Replenishes two devices simultaneously
– Charges phones or tablets in top speeds
– Provides a reliable charge w/ MFi-certified (Apple-approved) Lightning connector
– Allows convenient phone placement w/ attached 10.5"L cable
Normally you'd pay $36 for this, but with today's deal it's only $22.95! And as always with these deals, shipping is free.