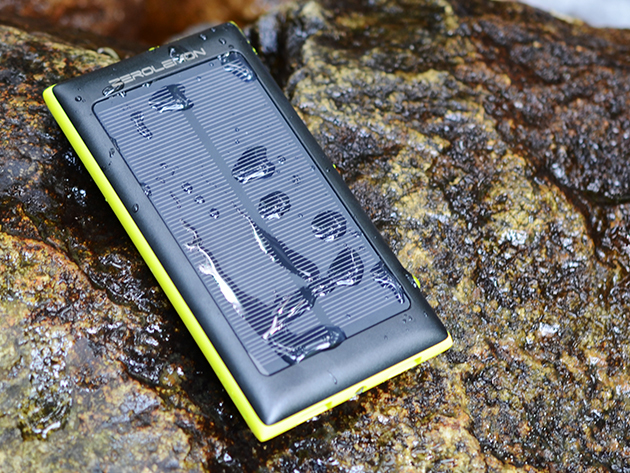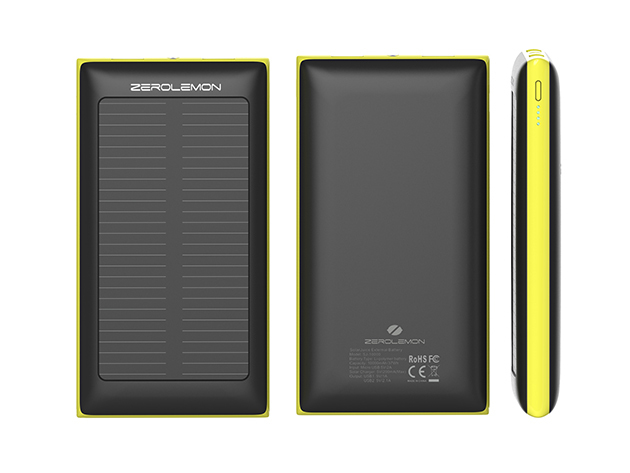 The ZeroLemon SolarJuice 10000mAh Battery is a best-seller in the OhGizmo store. And it's easy to understand why: 10,000mAh in a device that can be charged by the sun. Two USB ports. Waterproof. And more, for $30? It's a ridiculously good deal.
Power up your gadgets in the most unexpected places with the extremely compact SolarJuice battery pack. SolarJuice charges up at home like your average battery pack, but also lets you add extra juice on-the-go using its built-in solar panel—so you'll never be left unplugged from the digital world.

4.5 Stars on Amazon!

– Simultaneously charges 2 devices at once
– Rain-resistant, shockproof & environmentally friendly
– Anti-explosion, lightweight, compact & reliable
– Includes a top grade-A cell, built-in 10000mAh lithium polymer battery
– Comprised of 2 total outputs: 2A fast-charging for mobile devices + 1A charging for smartphones
– Allows casual solar charging via a powerful 1.2W monocrystalline solar pane
– Boasts an ultra-long battery life; recharge the SolarJuice 1000+ times
– Use in the dark w/ built-in LED flashlight
So yeah, normally you'd have to pay $50 for this, but it's $30 after today's rebate.