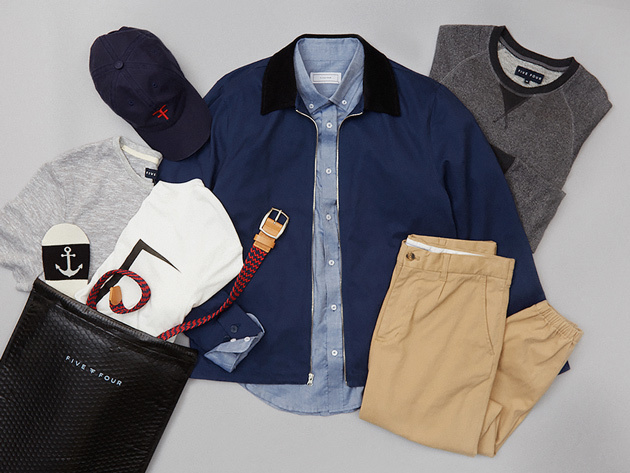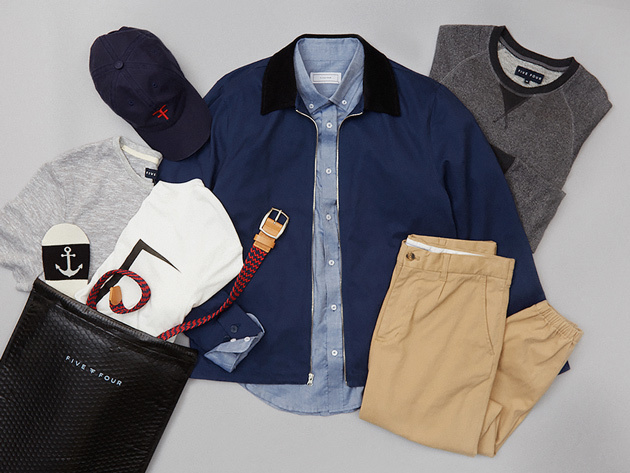 Look, I hate shopping for clothes. I don't mind spending a stupid amount of money on food, but buying clothes is painful. So that's why I'm finding the Five Four Club: 3-Month Membership kind of cool. It lets other people take care of making those decisions.
Five Four knows men's fashion. The LA-based clothing brand curates custom clothing options for their members every month that complement their individual sense of style. Membership begins with a quiz to understand your style preference and fit, ensuring the delivery of seasonal styles that will build your wardrobe with key pieces every month.

– Receive 3 months of Five Four clothing based on your style profile & the season
– Get up to 3 items per shipment, totaling a $360 value in 3 months
– Receive up to 80% off & early access to designer collections in the online store as a Five Four Member
– Receive special discounts on exclusive collections & merchandise
– Get free shipping & size exchanges
– Receive personalized style advice & 'how to' wear guides
So this is a service where you'll be receiving outfits, so we totally dig the normal $180 price tag. At $99 bucks, for three months, well that's a deal.