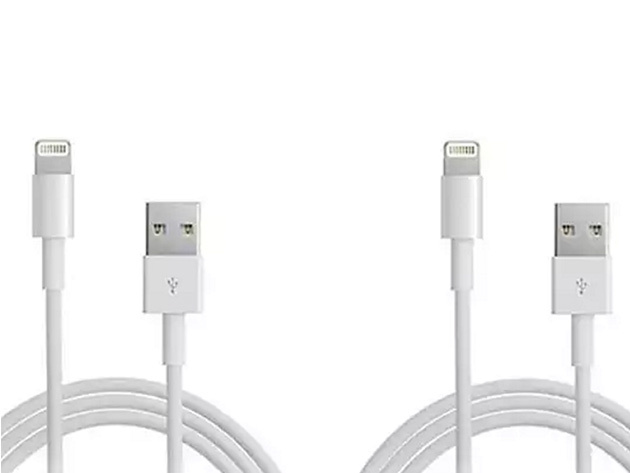 Look, it's well known that Apple's own cables fray and become useless within months after leaving the packaging they came in; we believe it's manufactured obsolescence. But don't fall for that scam, and definitely don't pay full price for the replacement cables. The 6.5-Ft MFi-Certified Lightning Cable 3-Pack you see here offers you an alternative for a fraction of the price.
You can never have enough Lightning cables to keep all of your Apple devices charged, and with these 6.5-ft, MFi-certified cables, you'll have more flexibility than ever. Keep a cable at your office, in your bag, by your bed, or anywhere you might need to grab a quick charge. When it says MFi-certified, you know these cables are guaranteed to work perfectly with your Apple devices.

– Gain extra flexibility w/ 6.5-ft Lightning cables
– Sync & charge your devices without jumping out of bed or your office chair
– Ensure your connected devices stay safe thanks to MFi-certification
– Enjoy optimal convenience with the unique reversible design
So not only do you get longer cables, you get three of them, for roughly the same price as one normal Apple Lightning Cable. That's a deal.