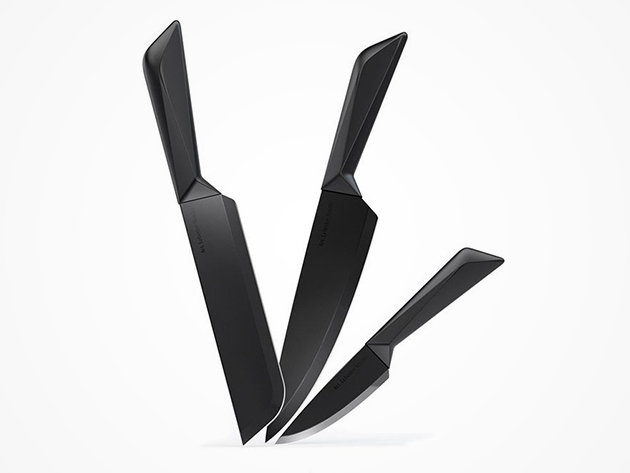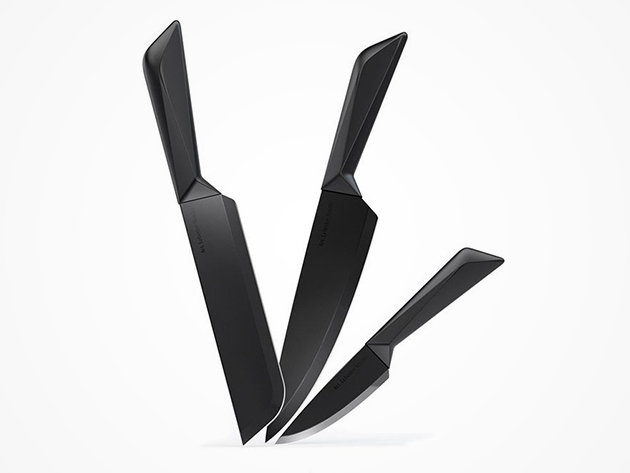 Still looking for Holiday presents? If you've got anyone in your entourage who likes to cook, you might want to present them with the Keramikus Knife Set. Aside from looking awesome, it's packed with great features.
Show those carrots who's boss. The Keramikus ceramic knives are next-level strong and custom designed and built for a huge range of slicing and dicing. The black ceramic is furnace-hardened to make them incredibly strong and durable to the point that they simply don't rust or spread any bacteria. That's one awesome blade, any way you slice it.

– Three different styles: Vegetus, Usubus, Shefus
– Each blade fitted w/ a faceted handle
– Made of material that does not oxidize
– Can be cleaned w/ any detergent
– Looks good in any kitchen w/ minimalist matte black color
Normally you'd have to pay $160 for this high-end set, but after today's half-off deal, it's only $79.99.