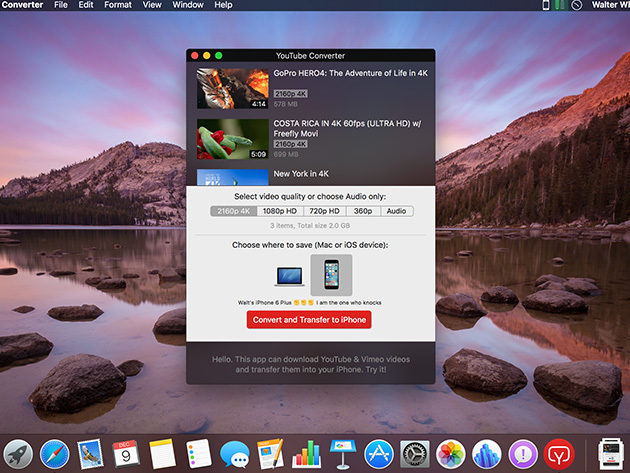 Going on a long flight and you wish you could catch up on all your YouTube subscriptions, but with no WiFi (not for free anyway), it's impossible? Well, with the Softorino YouTube Converter for Mac you can just download all the videos you want straight to your hard drive, and watch anytime, anywhere.
YouTube is a massive video and music library, but its only significant flaw is that you need internet access to use it. Well, not anymore. With Softorino YouTube Converter, you can download and import YouTube videos directly into your iTunes, Mac or iPhone. No Wi-Fi? No problem. It's as easy as copy and download, and all your favorite content will be readily available on your computer or mobile device in no time.

– Import files to iTunes as MP3, MP4, or M4A w/o losing quality
– Get automatic clipboard monitoring so you don't have to paste a link–just copy it
– Download from Facebook, Vimeo, Instagram, YouTube & more
– Skip the ads when you watch offline
– Transfer videos & music to your iPhone, iPad or iPod Touch w/ ease
– Watch or listen in high quality 4k, 1080p HD video & 192kb/s music
Best part is that it's only $10 after today's rebate.