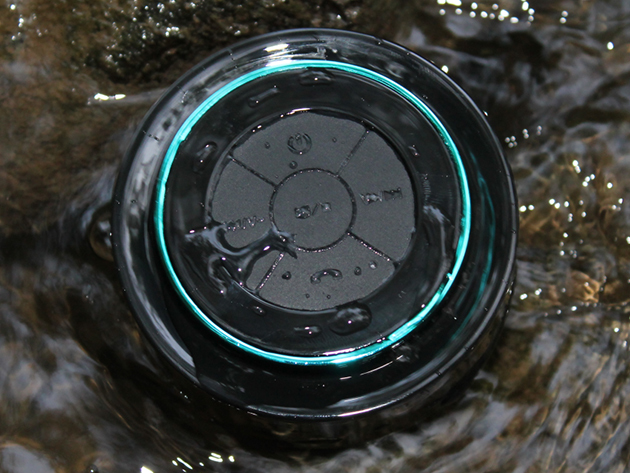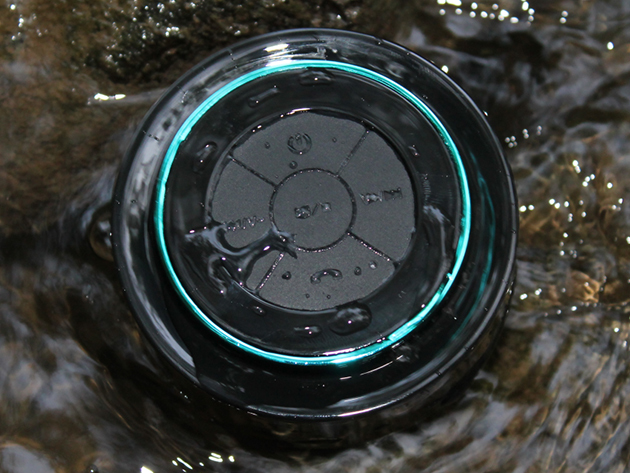 You're an active person, always outdoors, finding ways to get dirty and occasionally submerged in water. It would be nice if your music could follow you. The Mighty Floating Bluetooth Speaker is rugged enough to withstand your shenanigans and provide you with a soundtrack.
Turn up the volume on your next outdoor activity. This durable little speaker will provide you with 6 hours of crystal clear sound whether you're at the beach, kayaking in open ocean, or just busy around the house. Wherever you go, Mighty can keep up and then some.

– Easily pairs with any Bluetooth-enabled device
– Durable build that is waterproof, sand-proof and dust-proof
– Can be submerged for up to 30 minutes at 1 meter
– Added floatation for worry-free aquatic activities and listening
– Suction cup for flat surface application (showers, kayaks and just about any other flat surface)
– Small and portable design
– Speakerphone capabilities for answering and making calls
– 6-hour audio run-time
It's a fun device that you can toss around, and that'll keep on blasting your tunes in any environment. Normally running $80, it's only $35 with this deal!