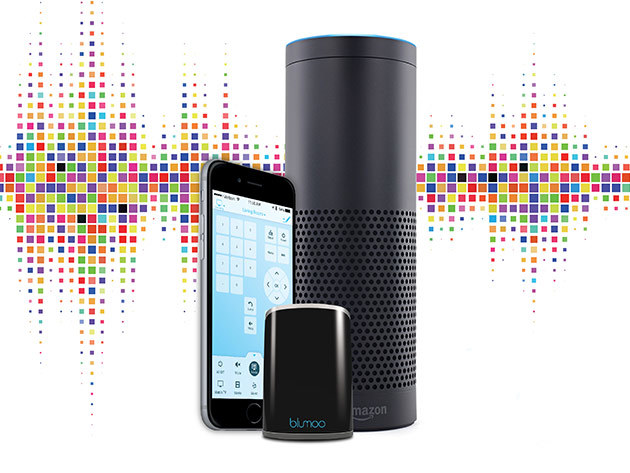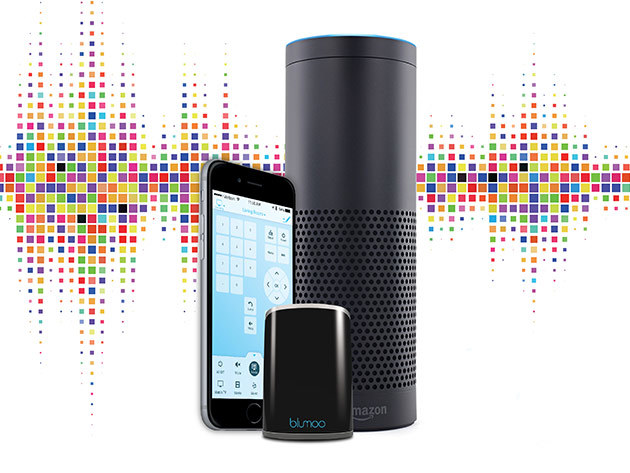 Your home is filled with myriad devices that all need some form of remote controlling. The Blumoo Bluetooth Universal Remote is meant to bring all these under one roof so you can centrally control everything you need.
Say goodbye to the days of lost remote controls and cluttered electronic gear. Blumoo connects your smartphone to your electronic devices for complete access, literally at your fingertips. Control your home theater experience from the couch or around the house— Blumoo gives you 150-ft of powerful Bluetooth connectivity.

– Get universal control of your home theater w/ a simple, one touch system
– Enjoy support for Alexa on Amazon Echo, Dot, Tap, Fire Stick & Fire TV
– Get powerful music streaming functionality
– Scroll through the custom TV guide based on your service, postal code & preferences
– Easily upgrade your A/V equipment from your connected iOS or Android device
– Download the Apple Watch App
– Automatically update it over the air to add new features, device libraries & functionality
– Control over 250,000 A/V components
– Set up quickly & easily
Normally $100, it's $52.99 after today's deal.