Do you ever get a song going on your phone, place it on the sink and listen to it while you shower? Yeah, it works but it's not ideal. If you had something like the FresheTech Splash Tunes Bluetooth Shower Speaker, you could listen directly in the shower, skip and pause songs, and even take calls! And hey, it's $20!
Nothing makes a shower or bath experience complete like your favorite podcast or playlist. With this waterproof speaker, you can hit play, skip songs, adjust the volume, and more. Just suction cup it to any surface and you'll always have your tunes within arm's reach.

– Play music or any other audio right through the high powered built-in speaker
– Connect almost any smartphone to the device via Bluetooth
– Use the Skip & Back buttons to change songs
– Answer calls & have conversations through the Bluetooth microphone
– Easily stick to any surface via suction cup
– Made w/ a floating & durable design
Normally $49.95, it's $19.99 after today's deal, and it's shipped for free, as always.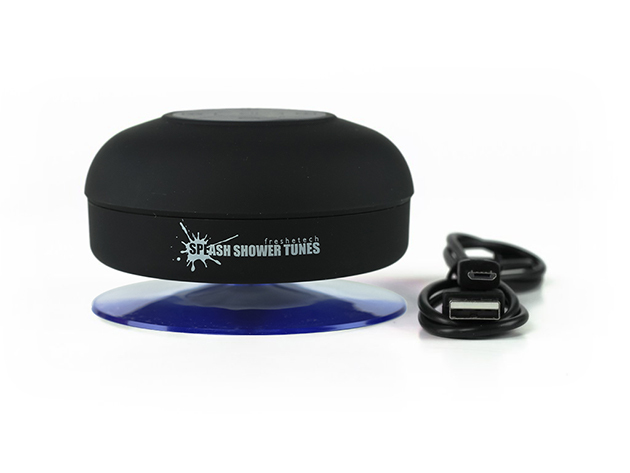 [ Get The FresheTech Splash Tunes Bluetooth Shower Speaker ]