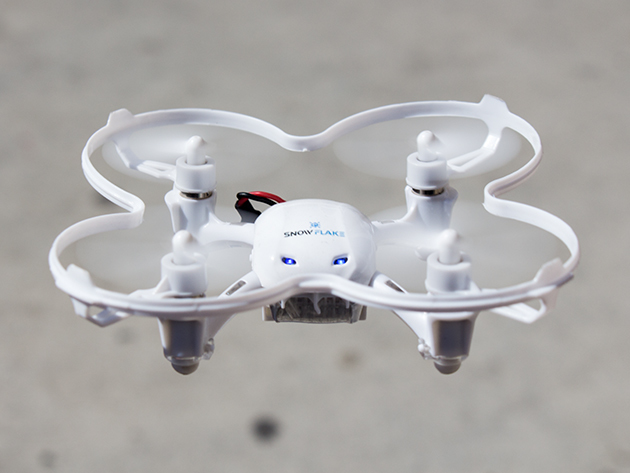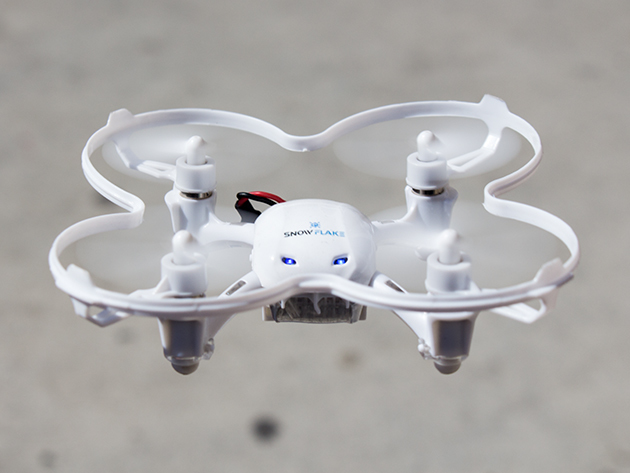 When we're talking about 60% deals, we tend to get excited; it is, after all, a huge portion of the price that's been slashed off. We're even more excited when it's on an item that people seem to love these days: a drone. Specifically, you're looking at the Snowflake Micro-Drone, which is able to do a ton of stuff for not a ton of money.
The Snowflake's smooth maneuvers, flawless 4-way flips, and 360?rolls in any direction make it truly best in class. Soar, hover, flip, and tilt with ease or join a fleet of drones, thanks to advanced anti-collision technology. This fun quadcopter, with its durable design and gyro-stabilization, is fit for any terrain and any pilot ready to hit the skies.

– 6-axis gyro technology for smooth & steady flight
– High-speed mode for outdoor racing
– 4 multi-color LED lights to navigate the night's sky
– 2.4 technology to avoid multi-drone collision
– 4 safety-protected propellers for crash recovery
– 4CH digital proportional RC system for indoor & outdoor flight
Normally you'd have to pay $100 to own this, but after the rebate you're left with a paltry $40. That's pretty amazing.