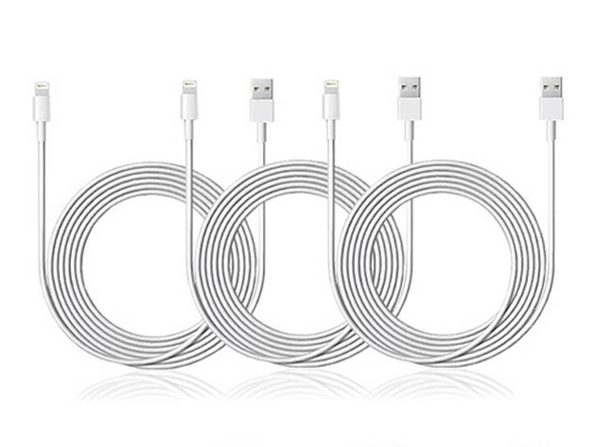 Look, Lightning Cables are like brake pads, they're designed to wear out and fail eventually. Or at least, it seems that way. That's why we like us a good deal on some lightning cables and today you're looking at the 10-Ft MFi-Certified Lightning Cable: 3-Pack deal.
You can never have enough Lightning cables to keep all of your Apple devices charged, and with these 10-ft, MFi-certified monster cables, you'll have more flexibility than ever. Keep a cable at your office, in your bag, by your bed, or anywhere you might need to grab a quick charge. When it says MFi-certified, you know these cables are guaranteed to work perfectly with your Apple devices.

– Gain a ton of flexibility w/ 10-ft Lightning cables
– Sync & charge your devices without jumping out of bed or your office chair
– Ensure your connected devices stay safe thanks to MFi-certification
– Enjoy optimal convenience with the unique reversible design
So that's three 10-feet cables for $20. Three cables for less than the MSRP of one of Apple's originals.