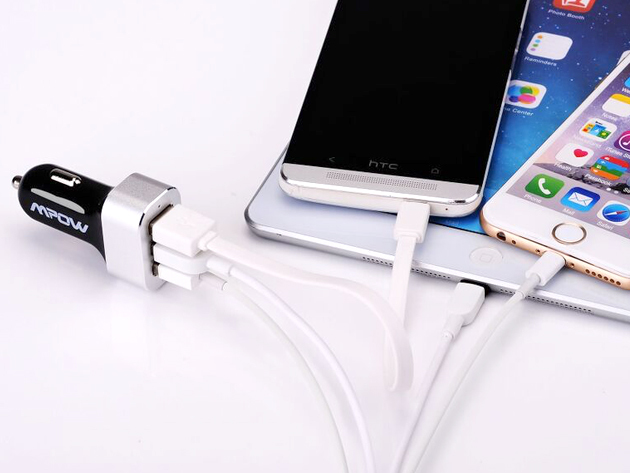 Charging stuff in your car is essential, so many people have a charger in their vehicle. But most of the time you can only charge one device at a time, leaving you to debate with your significant other which one of you should get to use the cable. With the Mpow 3-Port Intelligent Car Charger, you'll stop quarrelling. There are 3 USB ports, and it's capable of outputting up to 6.6Apms of power. Of course, most devices don't need that much, so it recognizes what you're charging, and adapts accordingly to charge at full speed. It's pretty awesome.
When it comes to cars, the faster the better. That's why this ultra-fast car port is an essential gadget for every car on the road. It's packed with 6.6 amps of power, three versatile ports, and a sleek metallic design.

– Supports both 12V &18V input for optimized charging for smartphones & tablets
– Identifies connected devices & charges at full speed
– Fits snuggly into most cars' sockets
– Crafted in a compact .5″ design
– Charge 2 tablets & 1 smartphone at the same time
And the rebate on this is pretty insane too: a $70 gadget is now down to $13.99!