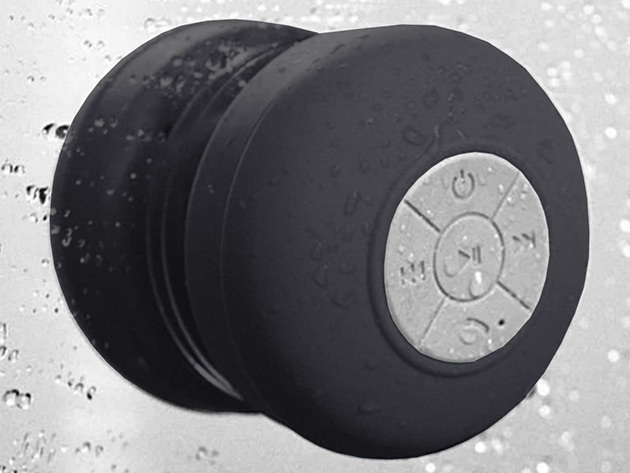 A waterproof Bluetooth Shower Speaker for $10? Yes, that's right. At that price, is there a reason why you wouldn't want to enhance your daily shower (it is daily, right? Right?) with all your favourite tunes and the ability to take a call?
We know you love singing in the shower, but your roommates and neighbors might appreciate if you kept the music to the professionals. With the Bluetooth Shower Speaker, you can stream your favorite playlists from your smartphone straight to the speaker in your shower. You don't even need to jump out to change the song, all the buttons you need are right on the speaker.

– Suction cup attaches directly to your shower wall
– Built-in controls allow you to play/pause, skip songs, & turn the power off, right on the speaker
– Supports hands-free calling from the shower
For the price of less than two Starbucks' overpriced creations, you can enliven one of the duller moments of your day. It's shipped for free, and yeah, $10!