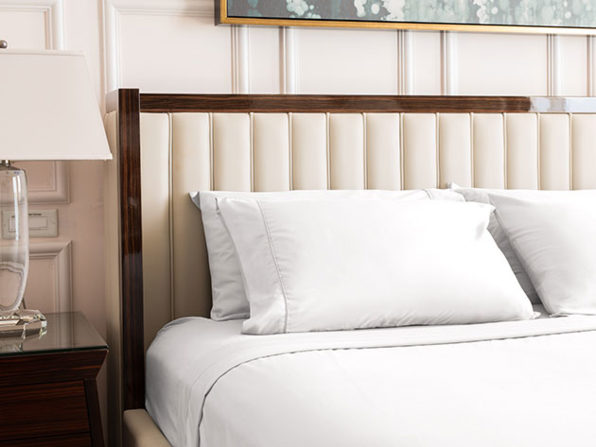 After a long day of making snarky comments online, you're going to want to hit the sack. What better place to do that than in a bed fitted with the Premium Collection 1800 Thread Count Sheet Set. We have to say, 1800 Thread Count sounds very enticing to us.
Enjoy premium bamboo fiber comfort at a pedestrian price with this sheet set. Featuring a flat sheet, a fitted sheet, and four pillow cases, you can encapsulate your entire bed in delightful softness. Best of all, this durable fabric means these sheets will stay soft and wrinkle free for years to come, no matter how often they're washed.
Regardless of the thread count, the asking price of $41.99 would be low for any sheet set, let alone one made out of bamboo like this one.