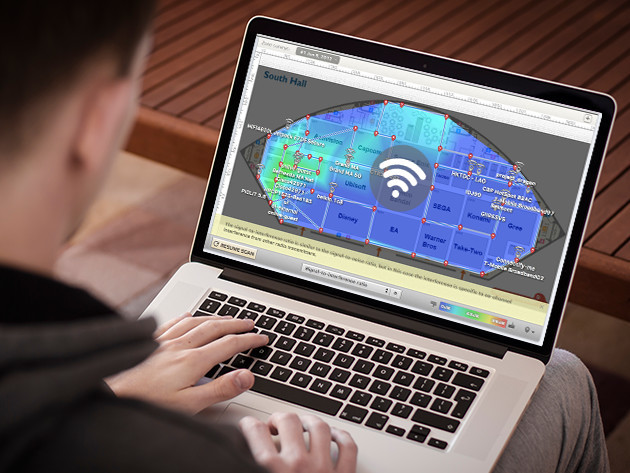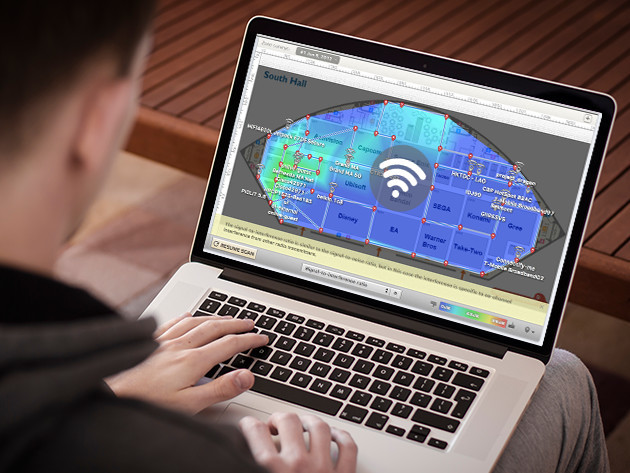 Getting the best WiFi connection in your home isn't always just a matter of turning your router on. There are dead zones to avoid, and there are often connectivity issues you might struggle to resolve. NetSpot Pro Wi-Fi Optimizer for Mac helps you with that.
NetSpot lets you visualize, optimize, and troubleshoot your wireless networks with any MacBook so you can get the best connection possible at all times. Use the mapping feature to view dead zones and optimize hotspot placement, and use the troubleshooting tool to identify connectivity issues. With NetSpot Pro, you'll never miss a beat, post, or important email even when your Internet is acting up.

– Reach maximum Wi-Fi efficiency
– Easily assure that hotspots are placed correctly & radio channels are assigned properly
– Visualize your wireless network w/ maps so you can see where to best increase connection strength
– Point your location on the map to starts collecting Wi-Fi data around you
– See dead zones without coverage
– View any number of Access Points (BSSIDs) simultaneously
– Utilize flexible grouping of APs by SSID, channel, vendor, security, etc. & custom groups
– Choose from multiple export possibilities, including new customizable advanced reports
– Run Internet download & upload speed tests
It's a comprehensive tool that will help you troubleshoot your connection until you have the best possible link to the Internet at large. Normally a hefty $149, with today's deal it's only $18.49!