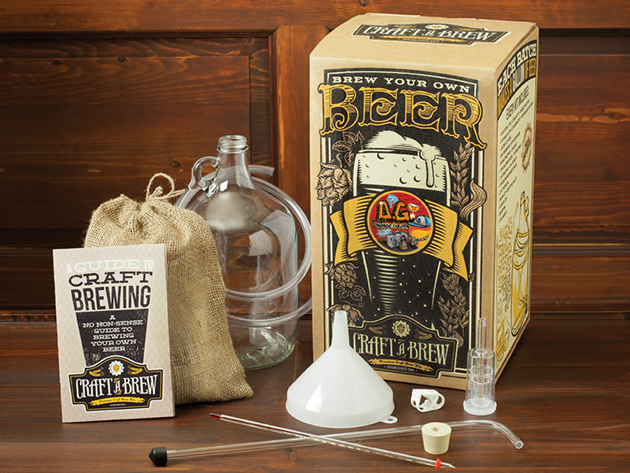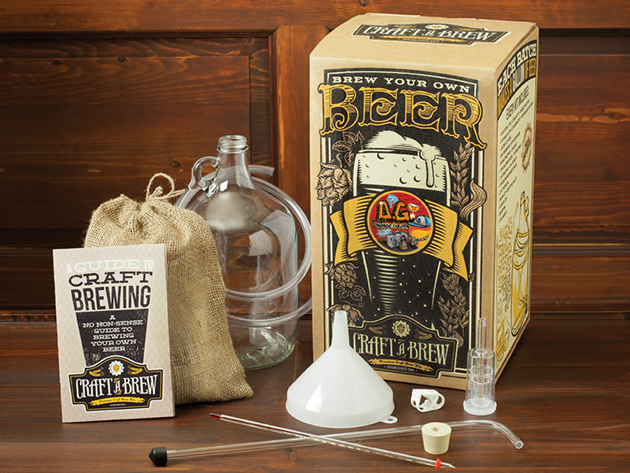 This DIY Craft Beer Kit isn't on special, so it's not quite a deal like you're used to. But at $45, we think it's a decently priced way of making your own beer at home. And why wouldn't you want to? It's a fun project, and you can get drunk on something you made!
Nothing's sweeter than a refreshing craft brew on a hot summer day, especially when it's brewed with your own two hands. With simple instructions, the freshest ingredients, and all the tools you need, you're sure to go from beer drinker to beer brewer in no time, and have fun doing it.

– Use the highest quality, freshest ingredients hand-packed in the USA
– Learn the same processes that award-winning home brewers and professional craft brewers use
– Make outstanding craft beer right out of the box
– Brew the best possible beer on the first attempt in your kitchen
So get it while you can, because even though it's not a deal, it's only available for one more day.