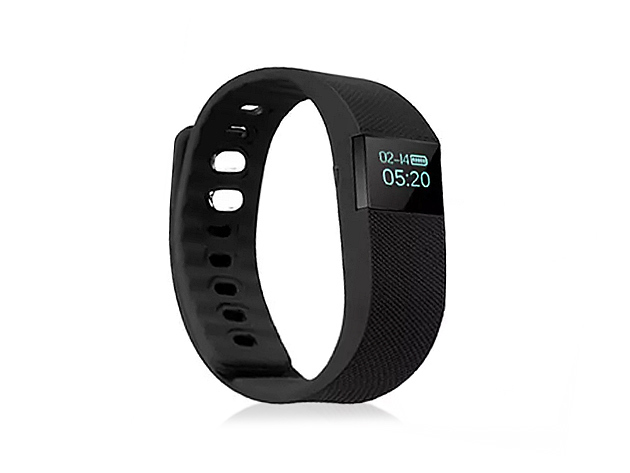 Maybe you want a fitness tracker, or even some smart watch functionality but you don't want it quite badly enough to pay a lot of money for it. That's perfect, because the Smart Bluetooth Fitness Watch featured here is inexpensive AF.
You can take complete control of your health, all from your watch! The Smart Bluetooth Fitness Watch tracks steps, distance traveled, calories burned, and much more, sending the data directly to your smartphone. You can coordinate this watch to give you event reminders, act as an alarm, and even track your sleep. Everything you need to keep in peak health is right here in this watch!

– View the time, date & weekday on the LED interface
– Track your exercise & calorie consumption throughout your day
– Develop better sleeping patterns by tracking how long you've slept
– Time your walks or runs to track your progress
– Use as an alarm to start your day, or to remind you of important events throughout the day
– Stay connected on the run w/ call & message alerts
Normally this costs as much as a regular fitness tracker or some smart watches at $129. But with today's deal, you'll pay $29.98 and nothing at all for shipping. The Holidays are upon us, friends, and this makes for an awesome gift.