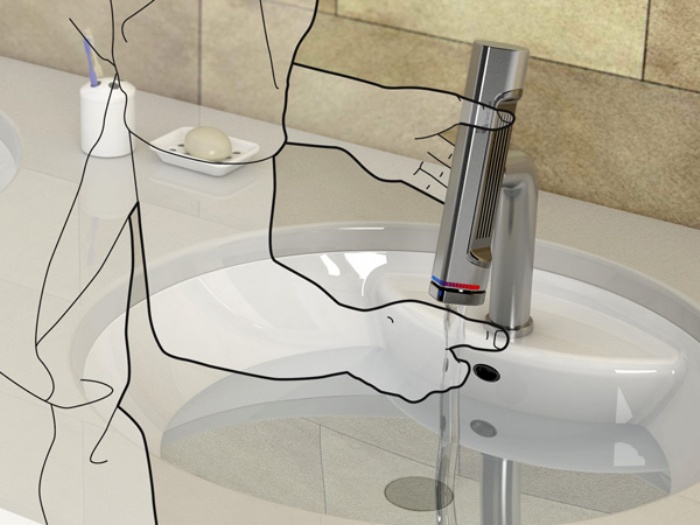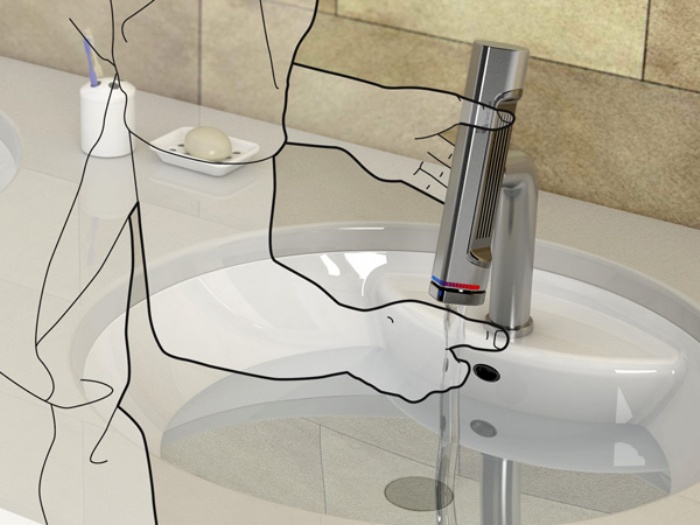 Washing your hands in a public place is usually a two-step process. The first is the actual handwashing proess itself, while the second involves either a paper towel or an electronic hand dryer to dry your hands up. Combining both and turning this everyday task into a one-step action is the Dry Hand, which is a faucet and dryer in one.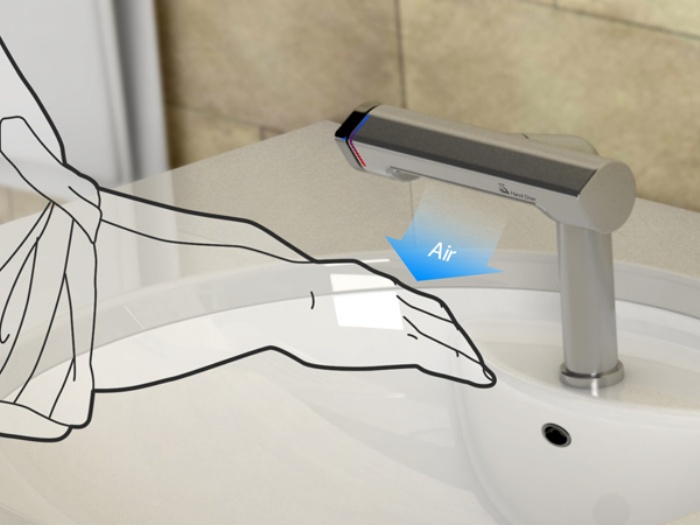 Designed by Jiwei Zhang, Mingcang He, Jiaqi Wang, and Kun Xu, Dry Hand is basically a faucet and dryer combined. It's pretty neat and eliminates the need to have separate hand dryers installed, since each faucet is, in this case, effectively a dryer as well.
The Dry Hand Faucet is an entry in the 2013 iF Design award in concept design.
VIA [ Yanko Design ]