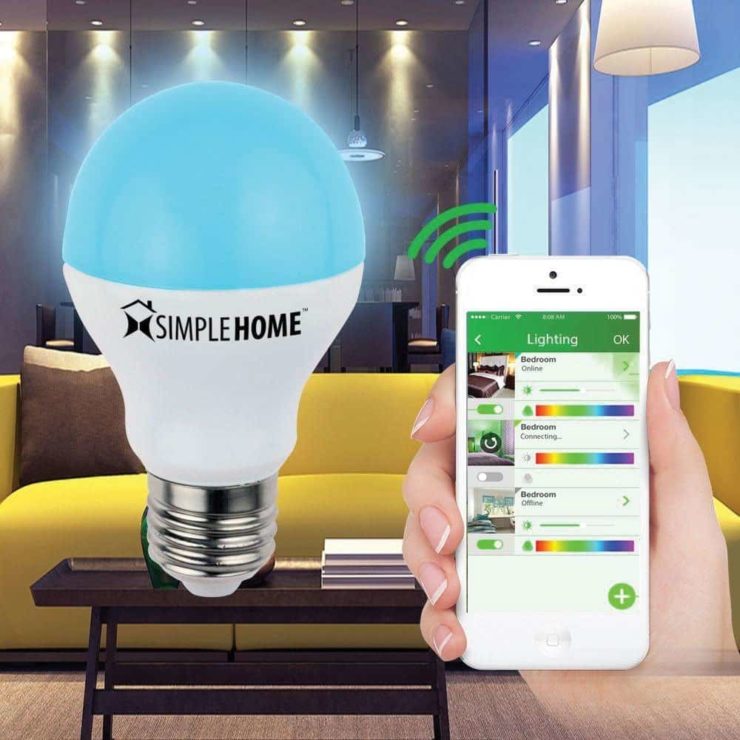 Plug-and-play varieties of light bulbs are readily available if you're not a fan of complicated home automation. The SimpleHome Multicolor Smart LED Bulb is one of them.
Just like the top competitor in the industry, the smart bulb is capable of emitting over 16 million RGBW LED colors, allowing you to change the mood of certain rooms in your home. If you're feeling down, you can switch it to a calm blue, if you're up for a party, a blazing red would do. You get the picture.
You get to control it via the Simple Home App on your smartphone. A tap is all it takes to turn a light on or off. You can also create custom schedules so you always come home to a lit home and leave the house without a single light bulb on.
If you have other Simple Home devices like motion sensors or wall outlets, you can easily create a customized automation. Most importantly, this LED bulb operates without the need for a hub, making installation and operation easy and fast.
Want to give this smart light bulb a try? You can get one for 23% off at only $23 today from Ideaing.