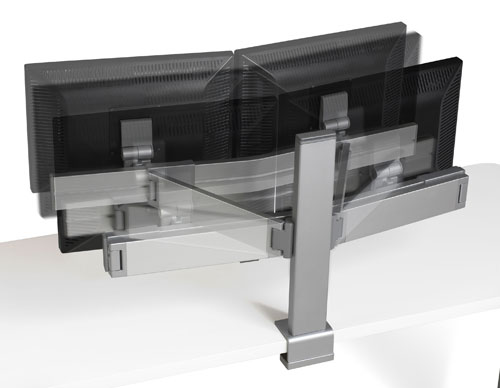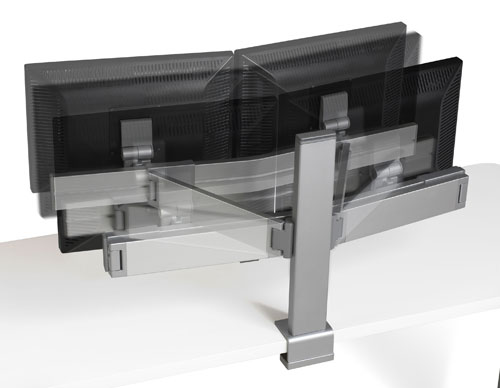 By Shane McGlaun
For many years, I worked with a 19-inch LCD and though I had a big screen. I ended up flipping back and forth through windows for hours each day before I moved to a 24-inch screen. With the larger screen, I could get two documents side by side and it was great. Now I often wish I had two 24-inch screens.
The problem is that I don't have the desk space to sit a pair of 24-inch screens on the desktop. Steelcase has announced a new LCD arm available through its Details brand that will hold up to three 24-inch screens on a single articulating mount.
The arm is called the Eyesite and supports screens with 16:9 and 4:3 aspect ratios. The Eyesite adjusts up and down with a Feather-touch mechanism and folds nearly flat when not needed for more desk space. The arm can be configured with one, two, or three LCD holders with a price running from $340 to $1,100 depending on configuration.
[ Detials ]