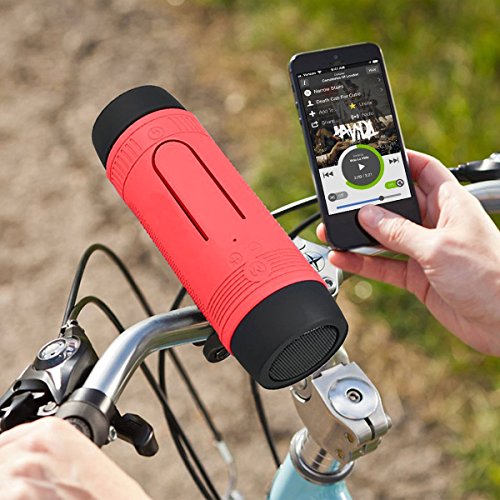 If you've seen Apple's apocalypse video, you might helplessly agree that today's people can't live without their smartphone and their apps.
We'd rather check map apps because most of us can't read an actual map. We'd be lost. So, when you're off biking on the great unknown (even if it's just your neighboring city), it's smart to be armed with this Zealot S1 Bluetooth Bicycle Speaker. It's an all-around smart device which comes in handy for bikers. Read on why.
It's a speaker

Pump up your pedaling with fast-beat tunes. Zealot is Bluetooth-compatible and can play your favorite outdoor playlist with its built-in 40mm driver speaker. It also supports FM if you have a favorite radio station. Mounted on your bike's handle bar, it keeps you amused all throughout  your ride.

A light

Did the night sneak up on you? Don't worry. Just press a button and Zealot will transform into a torch light. It comes with 3 SOS light modes in case you need a signal light for emergencies.

And a battery pack

If you're planning on a long ride, Zealot can keep up with you. Its 4000mAh power bank lasts up to 24 hours. You can use it to charge your phone as well, so it's totally a great tech catch.
Yes, Zealot is waterproof. It's normally priced at $34.99, but you can get it for 46% less on Ideaing at only $16. Check it out.