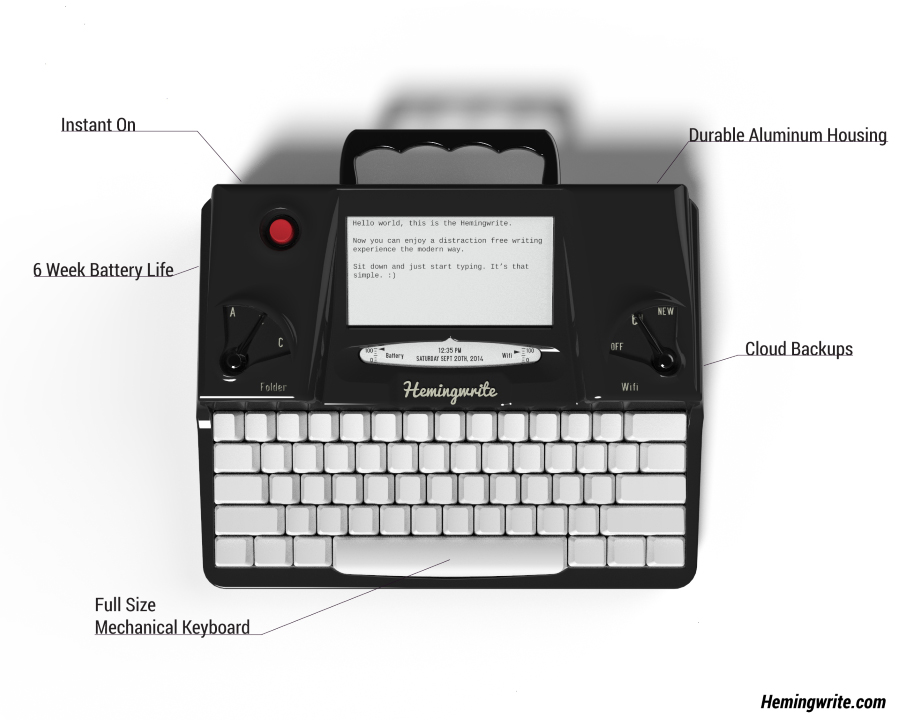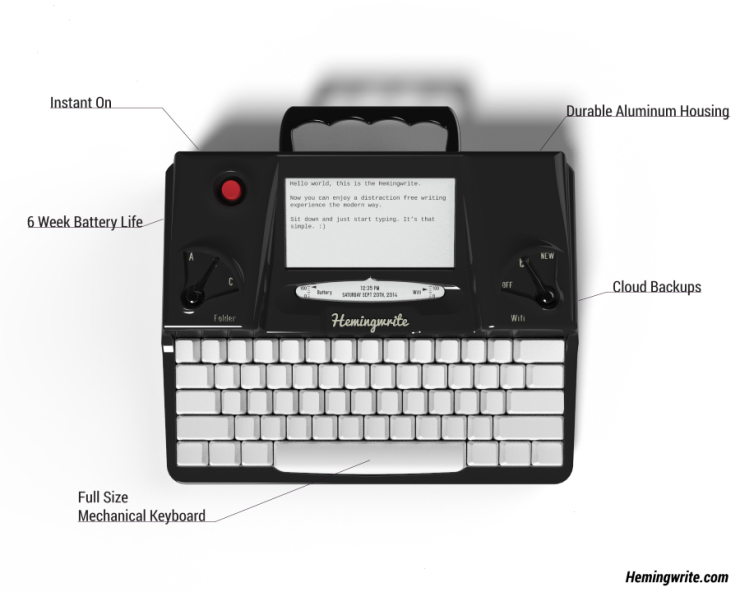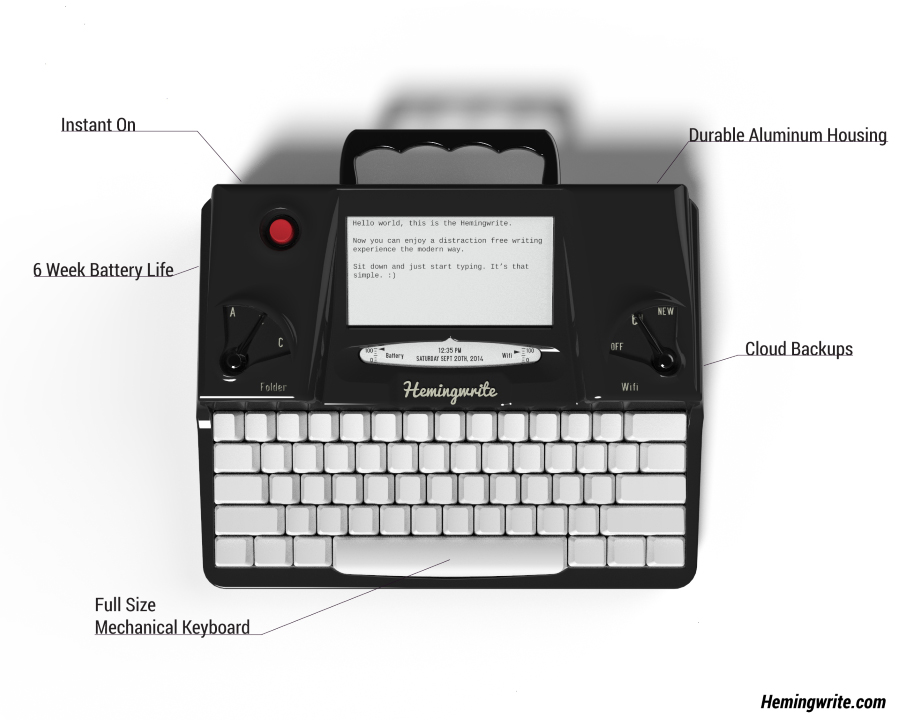 Committing word to screen requires at least a minimal amount of inspiration; we'd know, it's sort of what we do. But not all inspiration is created equal and sometimes, for some type of writing, you need a device that has a little more cachet than today's computer keyboards. The Hemingwrite is a new, single-purpose, distraction-free typewriter that merges an e-ink display with an old-school mechanical keyboard. It's a dedicated writing machine with lots of cool features:
– 6+ week projected battery life – Pull a Thoreau and take the Hemingwrite to your off-the-grid cabin in the woods

– 1 million+ page memory – Never worry about having to delete old documents

– Best typing experience with the highest quality mechanical keyboard switches – remember those old keyboards with great tactile feedback? This is like that but better.

– Daylight readable, high contrast screen with backlight for writing indoors, outdoors in the daytime or at night

– Syncs with your favorite cloud apps like Evernote and Google Docs so you can review and edit your documents later

– Beautiful retro-modern design with built-in handle for easy portability
It even looks like it's a real product in the making, though we have no idea at what price or at which point in time it'll be released. You can sign up to be notified of that, along with updates to the project along the way.
[ Product Page ] VIA [ Technabob ]