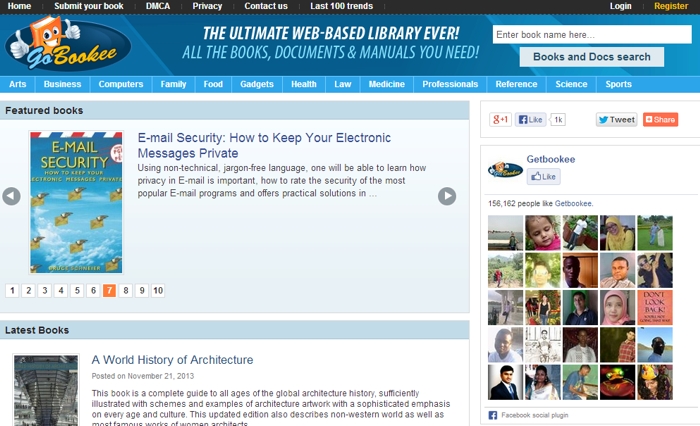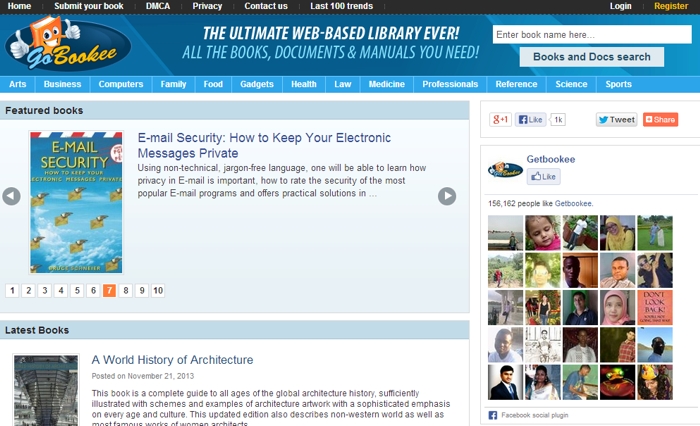 The following article is brought to you by Gobookee. -Ed.
Security is a huge deal these days. There are so many scams floating around these days that attempt to gain access to your personal information by hacking into your email, perhaps in a bid to steal your identity or obtain your bank account details. For example, the Nigerian and "You just won the lottery!" email scams have been extensively reported on for the past few years, but there are still people who fall for it every day. For sure, a resource like the Email Security ebook would be helpful to would-be victims.
This title is just one of the many digital books, manuals, and guides on gadgets and gizmos that you can find on Gobookee. As you would expect from a typical library, the site also offers resources on a variety of topics, including Arts, Business, Family, Food, Health, Law, Medicine, and Sports, among others. Titles are featured regularly You can browse through the books in the different categories if you're not looking for anything particular. If you are, then simply type in the relevant keywords and hit search to see what Gobookee can find on the topic. You can find out more about the book by clicking on the title. You then have the option to buy the book or find a similar free ebook elsewhere.