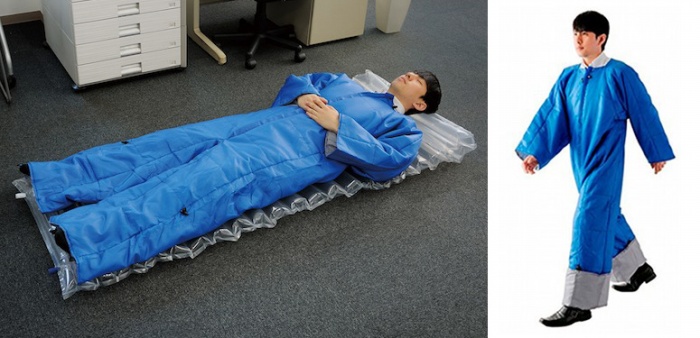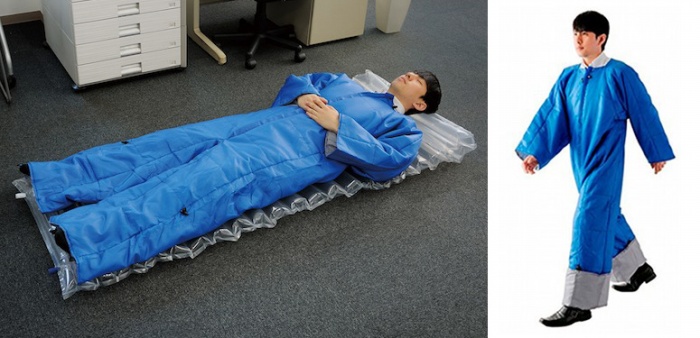 Too lazy to change into your PJs before turning in? With this suit on, you won't have to. In fact, you don't even need a bed, because this thing is a mattress in itself. It's the King Jim wearable futon and it's a viable alternative for frequent travelers who can't be bothered to bring a futon, mattress, or sleeping bag when they're out and about.
All you have to do is whip it out, wear it, and lie down. If you're using it as a coat, the bottoms can be folded up to adjust the wearable futon to your height.
The set comes with an inflatable air mat and pump for added comfort. The Wearable Futon is available online for $87.
[ Product Page ] VIA [ Dude! I Want That ]