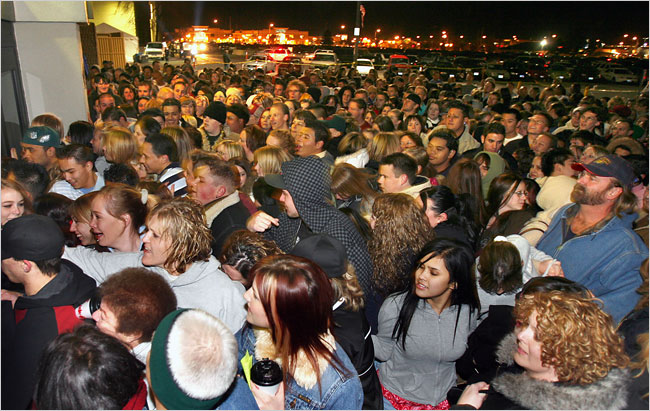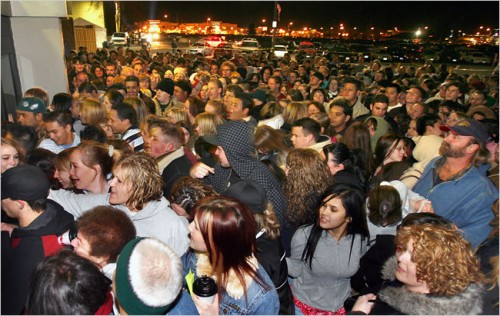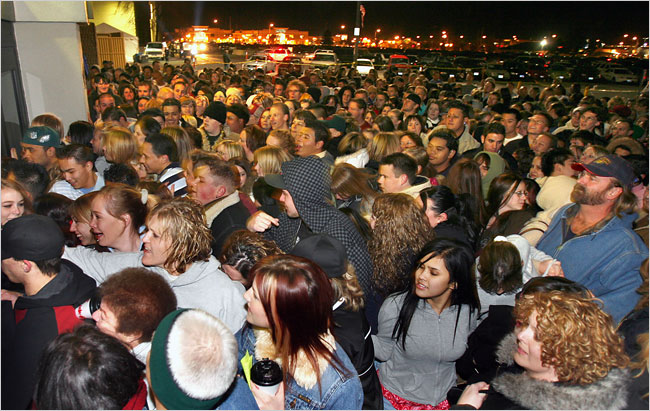 By David Ponce
If you've awaken from your turkey induced stupor my dear American friend (yeah World, seems this is an American thing), then perhaps you'd like to do some shopping? Should your turkey feast have included inordinate amounts of booze and you're a little hazy then let me remind you it's Black Friday! You go out, you'll face crowds like in that picture, there's no doubt. Or… you can always buy online. Some of our favorites?
[ Samsung 46″ LED TV for $1,600 at BestBuy. $1,000 off! ] Having seen these in person, we're big fans.
[ Garmin Nuvi 205W 4.3″ GPS Navigation with Voice prompts for $99 at NewEgg. $90 off! ]
[ Sony PS3 120 GB Bundle with Infamous and Killzone 2 for $300 at Amazon. $50 off with free shipping ]
There's really a whole bunch of stuff out there, so below are two links that we've found useful for finding these deals.
[ BFads ] and [ BlackFriday.info ]