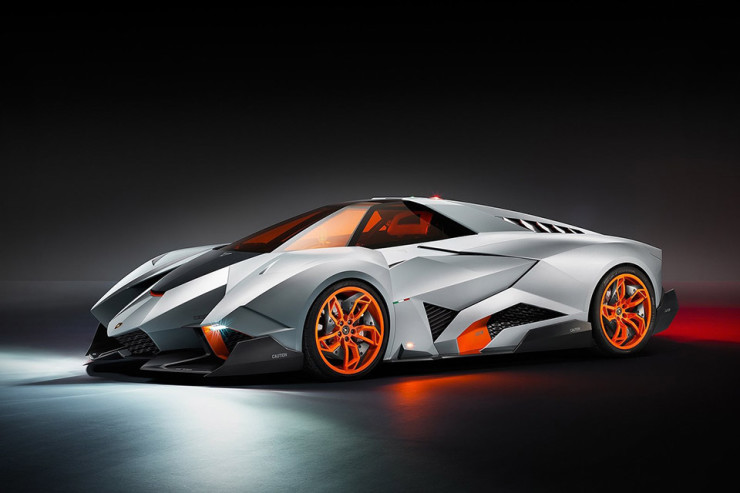 It's true that when you're designing a concept, you're only restrained by your imagination and not any of the real-world limitations that are imposed on road-worthy cars. That can partly help explain why the above Lamborghini Egoista looks as outlandishly awesome as it does: it's never going to be sold to anyone, and there's only one like it. It was created to commemorate the company's 50th anniversary, and was on display in Italy last Saturday.
So why Egoista? This means "selfish" in Italian, and that's because the car seats one. Its looks were inspired by an Apache attack helicopter, and is powered by a 600hp V10 engine. But that's just scratching the surface:
This unique concept is centered around a single-person, carbon fiber and aluminum cockpit that's actually removable, and is designed around the driver, with a racing seat, four-point restraints, and a heads-up display. LED clearance lights replace traditional headlights, hidden xenon headlamps provide distance lighting, and flaps on the bodywork help increase stability and airflow to the 600hp, 5.2L V10 engine. If that wasn't enough, the body and wheels are made from anti-radar material.
This is what unrestrained automotive exuberance looks like when Lamborghini is the one partying it up. But again, it's more of a fancy anniversary trophy and demonstration of technical ability, than it is anything that anyone will ever be able to buy. Sadly.
VIA [ Uncrate ]