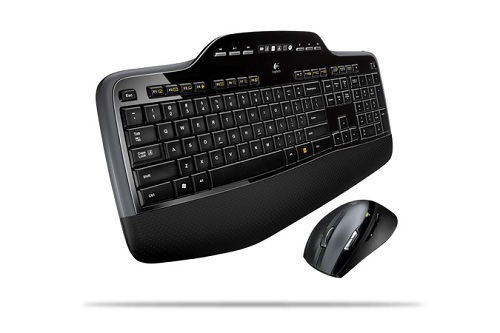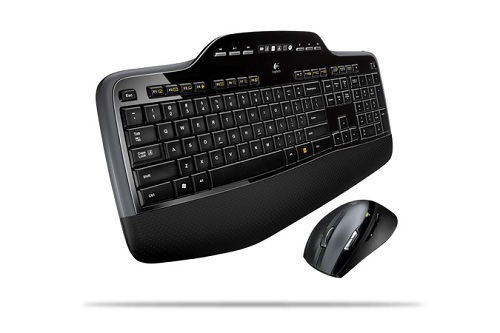 By Chris Scott Barr
If you spend most of your workday at a computer like I do, then you'll want to make sure you're as comfortable as possible. A comfortable chair, a nice big monitor to look at and a good keyboard/mouse set are probably the most important. Today, Logitech announced their new Wireless Desktop MK700 keyboard and mouse, which are aimed at being both comfortable and convenient to use.
The new MK700 keyboard features a new type of key that they're calling "Incurve keys." These concave keys are supposed to keep your fingers in the right place and have softly curved edges to be more comfortable when moving from key to key. Other features like a cushioned palm rest and longer key travel should make things more comfortable in general.
So what makes this set so "convenient" you say? Well you've got things like an LCD dashboard that lets you know things like the status of Caps Lock, Num Lock and your battery life. They're also using 2.4GHz wireless technology to ensure a strong connection (up to 30 feet away), because no one likes pressing a key and having nothing happen. The real kicker is the battery life. You can expect the batteries in your mouse to last for up to a year, while the keyboard can go up to 3 years without needing changed. Oh, and that's on 2 AA batteries each. I hate changing out batteries, and measuring the time between changing them in years instead of months should be enough of a selling point for some people. Look for the MK700 bundle later this month for around $100.
[ Logitech ]