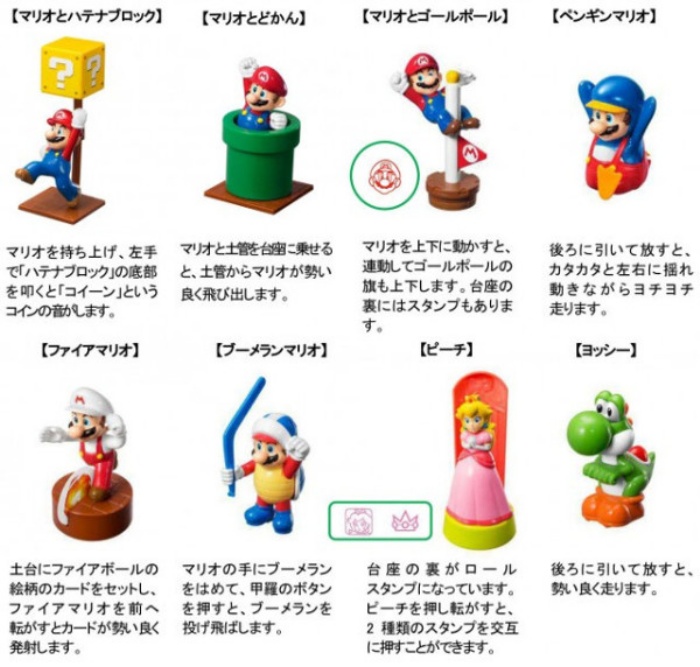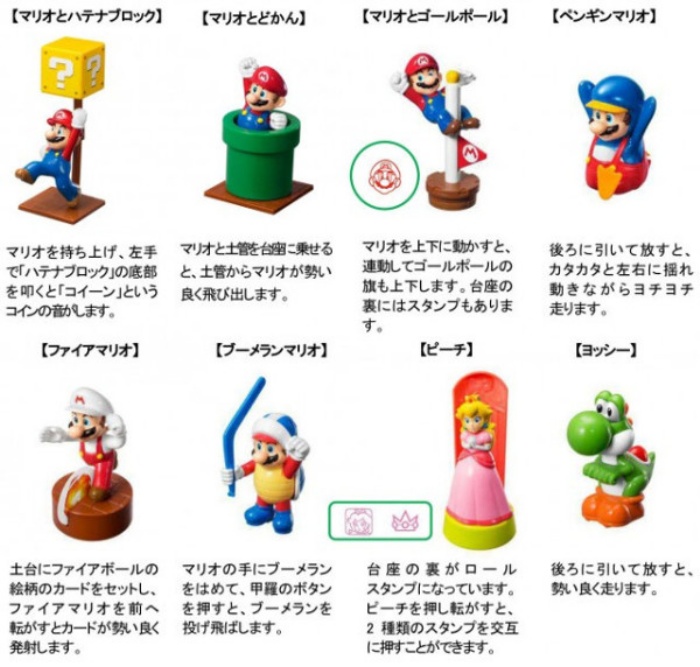 Happy Meals are truly happy in Japan.
While McDonald's stores in the US are all about NFL-themed toys, the ones in Japan right now are particularly super as they feature none other than Super Mario. They're doing it as a way to celebrate one of Nintendo's most well-known franchise. In a way, it's also celebrating Nintendo as a video game company, as they've been making games (and making the lives of the people who play them a lot more fun) since 1889.
The toys feature Mario in various costumes and positions, and include figures of the Princess and Yoshi, too. But what about Luigi?
VIA [ That's Nerdalicious ]