The Retina MacBook Pro is a lean, mean, working machine. But alas, it only comes in a laptop form factor, and not even a convertible laptop at that. What are you gonna do about it? Well, how about dropping an additional $2k for a kit to convert the MBP into a tablet? The ModBook Pro X takes a regular MBP, disassembles it and reassembles it into tablet form.
The Modbook Pro X sports a 15.4-inch (diagonal) Apple Retina display with a 2,880 x 1,800 pixel resolution at 220 pixels per inch. Its digitizer pen offers 2,048 pressure levels, pen tilt and rotate functionality, programmable dual side-switches, a digital eraser and replacement nib set. The Modbook Pro X is configurable with up to a 2.8GHz quad-core Intel Core i7 processor, integrated Intel Iris Pro Graphics with an optional NVIDIA GeForce GT 750M GPU, and up to 32GB of 1600MHz random-access memory.
Of course, the mods will void Apple's warranty, so ModBook offers you the option to purchase up to 3 years of their own for an undisclosed sum. Yeah… that's a lot of money to fit a round peg into a square hole. We suppose if you are a graphic artist in dire need of raw computing power, then go to town. But considering $4,000 can buy you a couple of Cintiq tablets, an iPad, and an MBA, with money left over… we'll pass.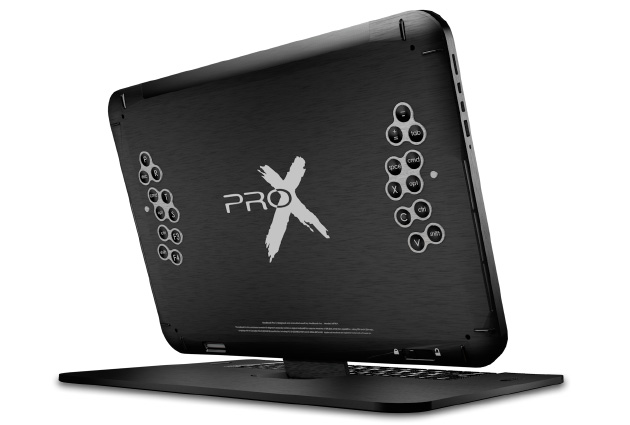 [ Project Page ] VIA [ Engadget ]