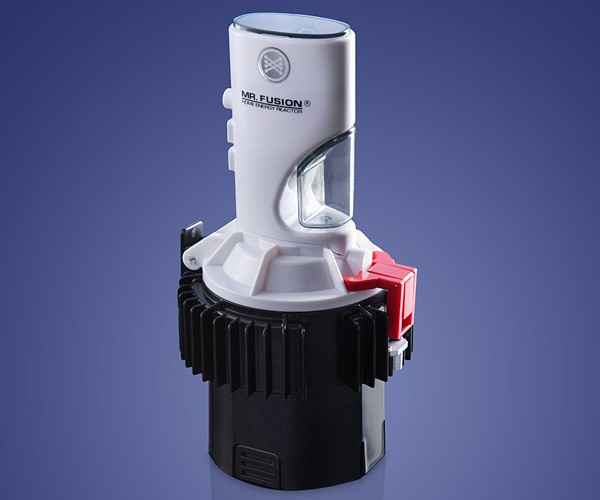 Live out your childhood dreams of living in the far away tomorrow of 2015 with this Back to the Future Part II Mr. Fusion for charging you phone.
The charger easily slips into your car's cup holder and has dual 2 amp USB charging ports and give you an extra 12v cigarette lighter. It's powered with a 12v plug, so no need to throw your trash in it. Of course the trade-off is that it won't be able to provide enough energy to power your flux capacitor, so for now, you're still suck using good ol' uranium to power your time-travel adventures.
Available from ThinkGeek for $40.  I mean I'd rather have Nike's self lacing sneakers, but they only released a few hundred pairs, so they go for about $20,000 a pair. I guess I'll just stick to my car charger for now.
[ ThinkGeek ]