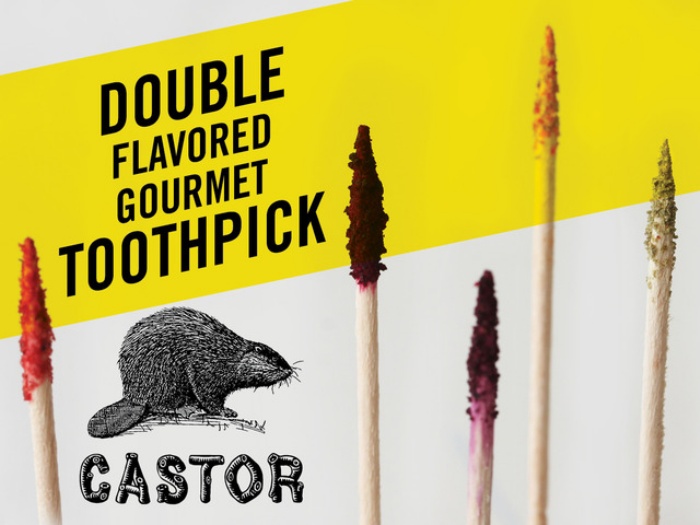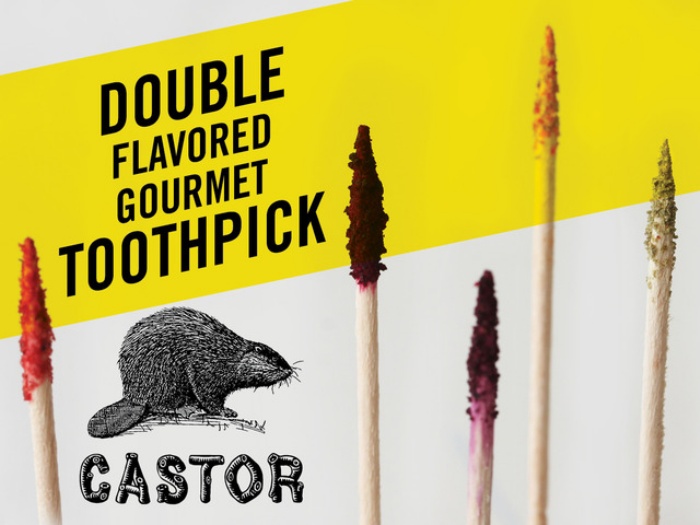 Dessert leave a bitter taste in your mouth? Not to worry, Castor's double-flavored gourmet toothpicks are there to save the day! Well, they're not available yet, but they will be if Castor meets their goals on Kickstarter for their unusual toothpicks. One tip is coated with flavored powder, while the entire stick itself exudes a delicious, long-lasting aroma.
Use them when you're picking your teeth (because yeah, that's what toothpicks actually are for), for hors d'oeuvres, or whenever you feel like overwhelming your senses with a burst of flavor.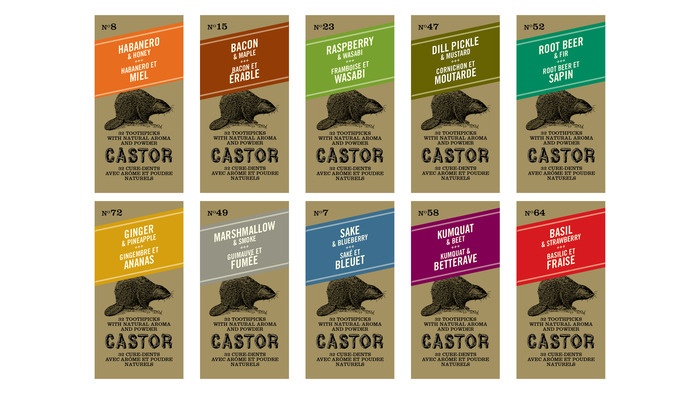 Castor's Double Flavored Gourmet toothpicks are currently up for funding on Kickstarter, where a minimum pledge of $10 CAD will get you two packs of toothpicks in the flavor of your choice.