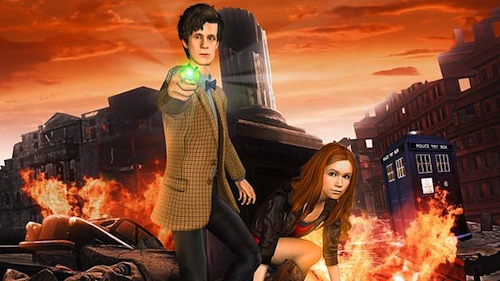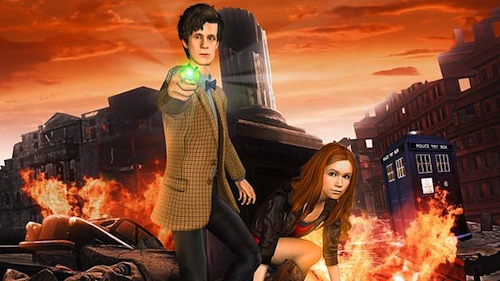 By Chris Scott Barr
Fans of the wildly popular BBC series Doctor Who will be happy to know that a video game is finally being made based on the series and it's free! Called the Doctor Who Adventures, the game was announced after the series' latest episode and will focus around the current plot in the show. The game will, of course, feature the might of the Daleks and will be released in installments over the course of the summer. According to the BBC the story for the game is as follows:
The TARDIS materializes in 1963 – and London is in ruins. The Daleks have seized control of time and the only chance of saving Earth lies in a desperate quest to Skaro, the Daleks' home planet – before time catches up with Amy, the last survivor of the human race!
The first installment will be called City of the Daleks and will be released on June 5 via the BBC's Doctor Who website. The trailer can be found below.
Yesterday, in order to build up anticipation and excitement for the game, Daleks invaded Sheffield Railway Station in London. The promotion attracted many young and old Doctor Who fans alike. Even the special fan made Dalek Storm made an appearance. Dalek Storm even has his own Facebook page.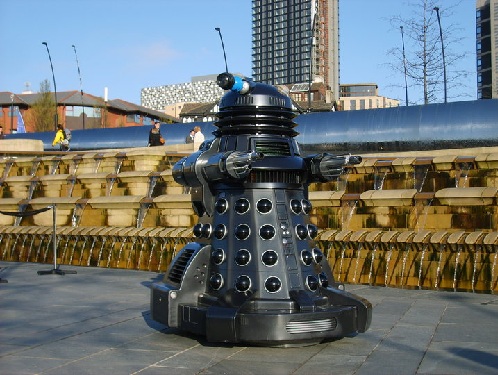 Fans have been waiting ages to see something like this come to fruition. Although the game doesn't seem like its top quality, one can't complain with the price of free and at least it's a start. Hopefully if this becomes popular enough a full fledged game will be produced in the future. So, encourage your Doctor Who friends to get behind this project so we can see more of these types of projects in the future!
[ BBC ] VIA [ GamerFront ]