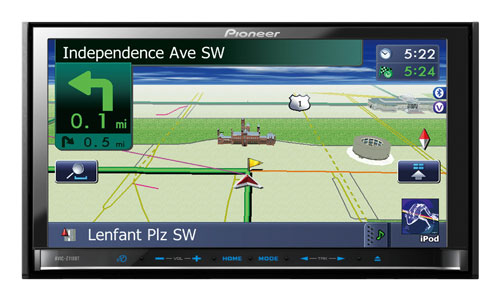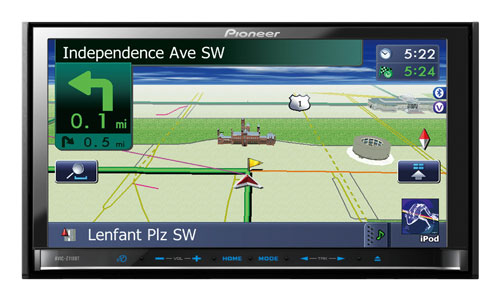 By Shane McGlaun
I've never felt the need to spend thousands of dollars on a car stereo. Some folks can't imagine having a stock audio system in their car and for these types of people there are a huge amount of aftermarket systems available to choose from.
Pioneer has announced a new high-end in-dash navigation system called the AVIC-Z110BT. The system allows users to control an iPod, iPhone, and Bluetooth enabled phones with voice commands. The unit has a 7-inch motorized touch panel screen and supports CD and DVD playback.
The navigation system features Drive Report allowing the driver to put in fuel price and mileage info to calculate the cheapest driving route. The unit can also send DVD video to optional rear seat screens for kids to watch on trips. Other features include MSN Direct Support, 3D highway signs, and brand icons. The unit sells for $1,600 and will be available in July.