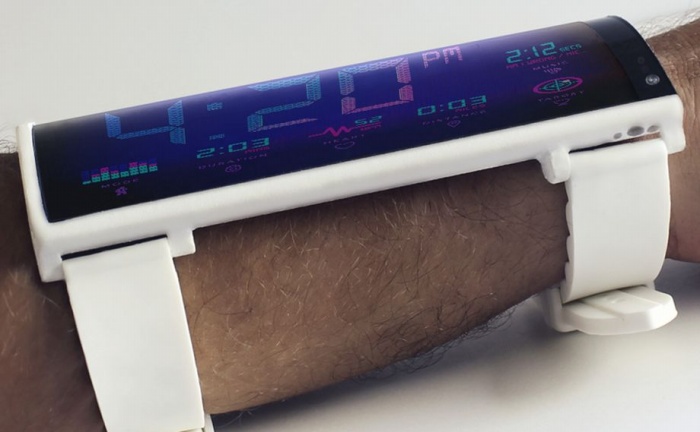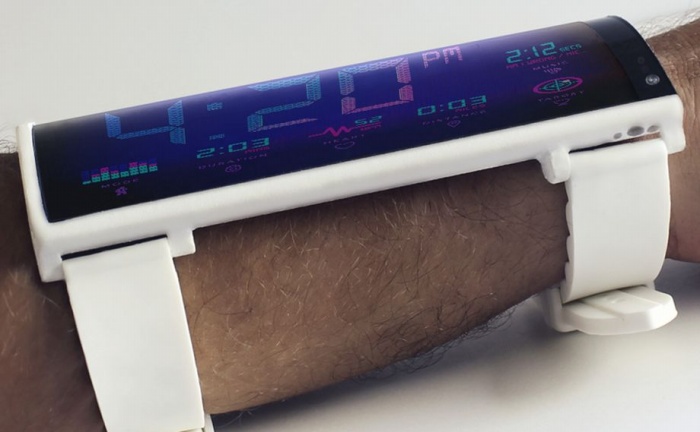 You don't have to worry about Bendgate with the Portal, because its makers let you know upfront that it bends and is definitely more flexible than your average smartphone. The Portable was designed to be a wearable phone, so it should bend to follow the natural curve of your arm. It's also shatterproof and waterproof for up to 10 meters, so you can wear it even when you're hard at work or play.
Portal is built with a multicore CPU that comes with 2GB of RAM. Its 3200 mAh battery is also flexible, as expected, and can last for up to 8 hours of talktime. 
Portal is currently up for funding on Indiegogo, where a minimum pledge of $349 will get you one of your very own. It's far out and it's definitely an ambitious project, so hopefully they can really make it happen.
VIA [ Damn Geeky ]