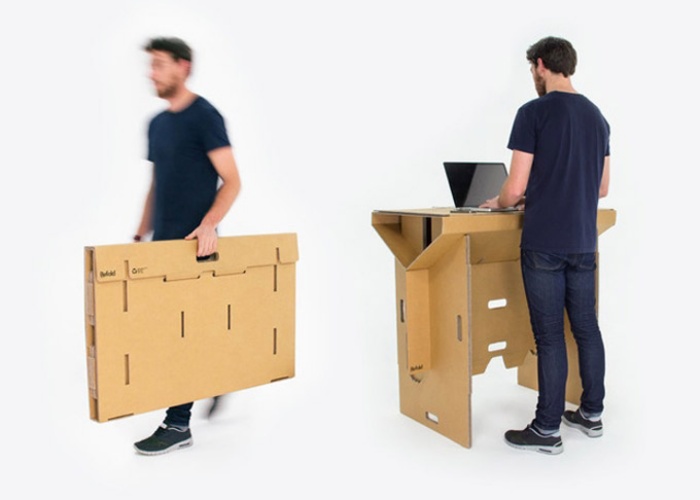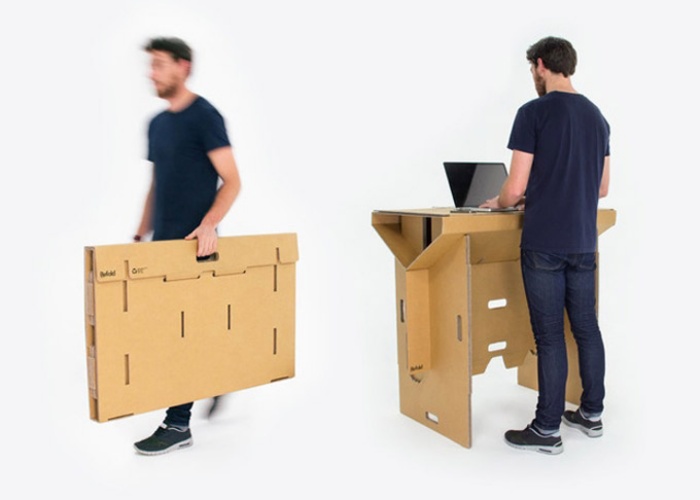 Standing desks are all the rage these days. There are a number of purported health benefits to working while standing up, although they come with several risks and warnings too. At the end of the day, it all boils down to preference. If portability and cost are high up on your list, then you might want to get Refold.
It's a foldable standing desk made from cardboard components, which makes it light enough to be assembled, disassembled, and transported by a single person. And since it's made from cardboard, it's 100% recyclable. Just don't get it wet, and you should be fine.
Refold is currently up for funding on Kickstarter, where a minimum pledge of $115 will get you one of your very own of these best standing desks.